Genus shares shoot higher on China collaboration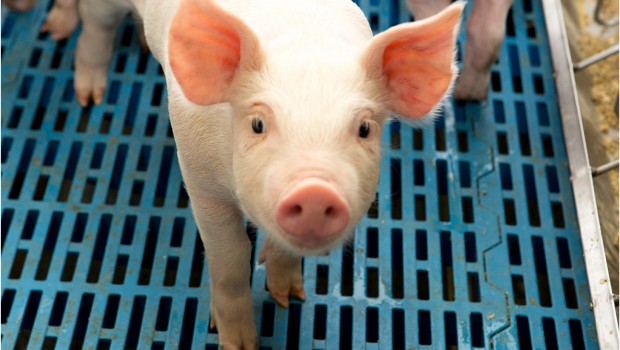 Shares in Genus surged on Thursday after the animal genetics company announced a strategic porcine collaboration in China, the world's largest pork market.
The collaboration with Beijing Capital Agribusiness (BCA) is to research, develop, register and market in China elite PIC pigs that are resistant to porcine reproductive and respiratory syndrome virus (PRRSv). Genus PIC provides genetically superior pig breeding stock and technical support for maximising genetic potential to commercial pork producers.
Under the terms of the collaboration, Genus will receive upfront and milestone cash payments of $20m, subject to certain conditions being fulfilled. It will also receive between $120m and $160m for the creation of a JV with BCA, including Genus's existing PIC operations in China, in several years' time after the required regulatory approval of PRRSv resistant pigs has been obtained there.
In addition, Genus will get intellectual property royalties from the JV on sales in China of PRRSv-resistant pigs.
Genus chief executive officer Karim Bitar said: "Today's announcement represents a very important step in our PRRSv resistance program. The collaboration with BCA with full support from its shareholders in the food and agriculture space, Beijing Capital Agribusiness & Food Group and CITIC Agriculture, can accelerate the availability of PRRSv resistant pigs as well as PIC's leading porcine genetics in China and validates our ongoing investment in this initiative.
"BCA is a strong long-term partner to co-develop and co-market this technology in China, the largest pork market in the world. BCA brings a unique market place understanding of the Chinese pork industry and customer landscape, as well as robust regulatory capabilities, and understand the importance of developing this technology collaboratively and responsibly."
At 1120 BST, Genus shares were up 15% at 2,904p.