Genus sees strong revenue growth in first half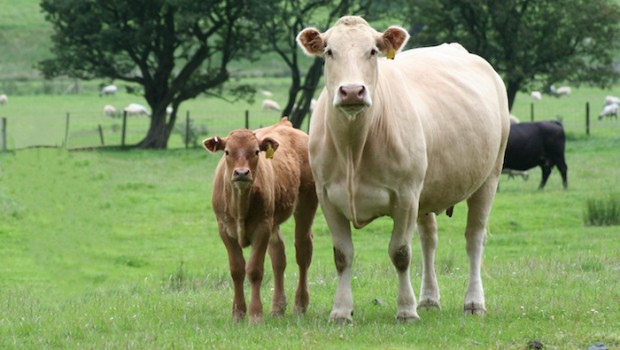 Animal genetics company Genus reported "strong" revenue growth of 13% in actual and constant currency in its half-year results on Thursday, to £270.7m.
The FTSE 250 animal semen merchant said it saw "excellent" performance in its PIC porcine generics division, with revenue there up 15% for the six months ended 31 December, while royalty revenues grew 9%, with growth seen in all regions.
High breeding stock sales in China drove PIC volume growth of 18%, or 7% excluding China.
It also reported "strong" revenue growth in its ABS bovine genetics unit, at 10%, which was reportedly driven by sexed genetics, which was ahead 48%.
ABS volume growth was 9%, with sexed genetics up 56% and beef up 16%.
Genus reported record adjusted profit before tax, which was up 27% at constant currencies at £36.6m, with statutory profit before tax coming in for the period at £30.4m.
It was its highest first half adjusted profit before tax growth rate in more than 10 years.
The company's adjusted operating profit, including joint ventures and excluding gene editing, grew 29% at constant currency to £43.7m.
Genus reported double digit adjusted operating profit growth in PIC of 28%, and in ABS of 17%, while its research and development investment increased 22% year-on-year.
The board noted that its statutory profit before tax included a £13.3m uplift in net IAS 41 biological asset valuation, and £12.8m of exceptional costs, compared with a reduced asset valuation and higher exceptional costs in the prior year.
Free cash inflow was £10.5m for the period, with net debt standing at £107.2m including a £23m IFRS16 adjustment, resulting in a net debt-to-EBITDA ratio of 0.9x.
Genus said it continued its "focussed" working capital management, while continuing to invest as planned in the 'IntelliGen' global production base and in 'Genus One', which is its new global enterprise system.
Adjusted earnings per share were 23% higher at constant currencies at 43.5p, with the board declaring an interim dividend 6% higher at 9.4p, with 2.9x adjusted earnings cover.
Looking at its strategic priorities, Genus said PIC's contract with Beijing Capital Agribusiness (BCA), completed in October, would accelerate use of PIC genetics in China through the phased integration into BCA's facilities and their planned major expansion.
The launch of the new Møllevang-influenced PIC 800 Duroc sire line during the period was described as being "well received" by new and existing customers, while sales of 'Sexcel', ABS's high-fertility sexed genetics, also grew rapidly, resulting in a current expansion of production capacity.
Genus said strong results were seen in all of its species' genomic selection programmes, and added that it made further progress with the porcine reproductive respiratory syndrome virus (PRRSv) development programme.
"Genus performed strongly and made substantial strategic progress in the first half of the 2020 fiscal year," said chief executive officer Stephen Wilson.
"PIC significantly benefited from demand for its genetics in China, due to restocking, following the spread of African swine fever.
"PIC also achieved strong growth in Europe and Latin America, as well as accelerating growth in North America."
Wilson noted that ABS continued to grow profit in double digits, driven by a combination of the success of Sexcel and 'NuEra', its proprietary beef genetics.
He said the company continued to strengthen its market position in North America, winning some significant new customers.
"In the second half of the 2020 fiscal year there are increased macro uncertainties, particularly as the authorities seek to contain the spread of coronavirus, which could have a disruptive effect on trade.
"Nevertheless, following the strong first half we anticipate performing in line with the board's expectations for the full year.
"Genus continues to have significant opportunities for growth, as we execute our strategy to remain at the forefront of delivering porcine, dairy and beef genetic improvement to farmers globally."
At 1217 GMT, shares in Genus were up 0.81% at 3,236p.