Genel hikes interim payout but guides lower on full-year oil production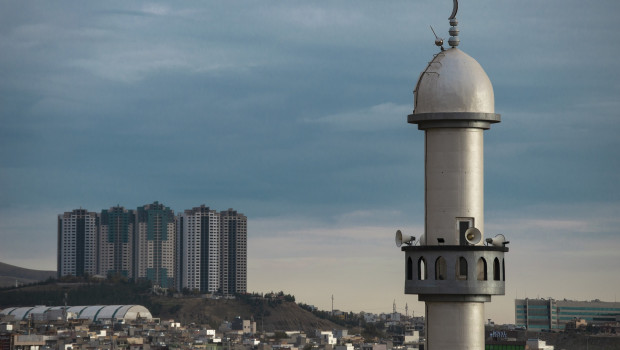 Genel Energy hiked its interim dividend by 20% on the back of rising oil prices and burgeoning cash flow, even as it reported delays to testing programmes at the Sarta and Qara Dagh oil fields and guided lower for full-year output.
Commenting on the company's trading update, chief executive officer, Bill Higgs, highlighted the oil exploration outfit's low-cost high-margin production, its "material" cash flows and the company's "predictable" payments going forward.
Combined, that would allow Genel to invest in its growth assets while supporting its "competitive and progressive" payout, he said.
However, testing at Sarta and Qara Dagh had been delayed by a host of issues, ranging from geological and operational challenges through to supply chain issues and well approval delays.
Indeed, net production over the third quarter declined from 32,475 barrels of oil per day in 2020 to 30,530 bopd, with net production for the nine-month period pegged at 32,005bopd.
Worth noting, the Sarta-3 well was taken offline in June, even as drilling resumed at the Tawke field during the third quarter, the Sarta-5 well neared completion and with additional activity at Taq Taq set to resume in 2022.
Completion of drilling at QD-2 at Qara Dagh was anticipated in the first quarter of 2021.
The company said that it received $187m of cash proceeds over the first nine months of 2021, up from $142m one year before.
Free cash flow meanwhile ran at $33m over the same period, versus an outflow of $5m over the comparable 2020 period, despite the industry-wide reversion to payments three months in arrears by the Kurdistan Regional Government.
Its total capital expenditures hit $106m, of which $71m were spent on progressing Sarta and Qara Dagh.
At period end, Genel had $277m in cash and was sitting on a net cash position of $8m, against debt of $2m one year ago.
As regards the outlook, Genel said that it expected to be free cash flow positive in 2021 despite its "material" investment in growth.
Nevertheless, full-year production was now seen below the 2020 average of 31,980bopd due to lower-than-expected output at Sarta and drilling delays at Tawke.
Full-year capital expenditures were expected to reach approximately $165m, versus guidance for $150-200m, in part because of delays in approvals by the Kurdistan Regional Government and supply chain challenges caused by Covid-19, which saw Genel move some planned activity to the first quarter of 2022.
There were still $132m outstanding from the KRG from oil sales conducted between November 2019 and February 2020 as well as the suspended override from March to December 2020.
The interim dividend was raised from 5 US cents to 6 US cents, a distribution of $18m that would be paid out to shareholders on the register as of 12 November.
As of 0923 GMT, shares of Genel Energy were falling by 3.89% to 143.40p.