Gem Diamonds puts Letseng mine on care and maintenance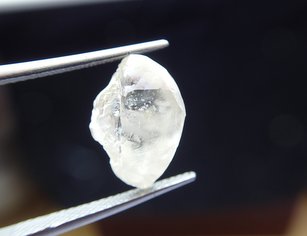 Gem Diamonds announced on Thursday that, in line with the Lesotho government's three week lockdown strategy between 29 March and 21 April, in a bid to combat the spread of Covid-19 coronavirus, the decision had been made to temporarily place the Letšeng mine on care and maintenance for the three week period.
The London-listed firm said that, for the period of the lockdown, only essential maintenance would take place, with security and support staff performing rotation shifts at the mine.
It said the situation would be reviewed after three weeks.
Gem Diamonds said it would continue to hold its recently-announced flexible sales of diamonds during the period.
"Gem Diamonds and Letšeng fully supports the decision of the Lesotho government and regards this intervention as an important step in the fight against the Covid-19 disease," the board said in its statement.
It said its key priority remained the safety of its employees, contractors and customers, adding that it was continuing to ensure all relevant safety protocols relating to Covid-19 were being adhered to.
"To date, there have been no reported instances of any Covid-19 positive cases in Lesotho or at the Letšeng mine, or at any of the company's international operations."
At 1219 GMT, shares in Gem Diamonds were down 3.46% at 29.3p.