GCP Student Living pleased with asset value performance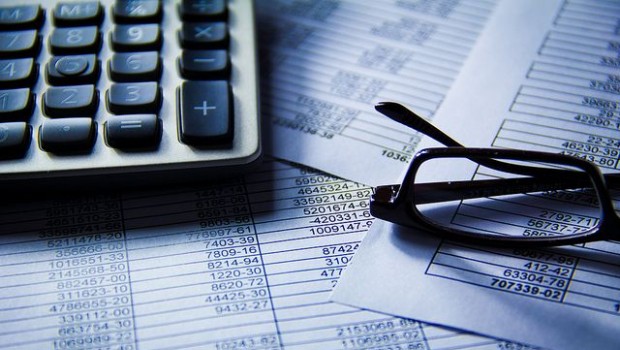 London-focussed purpose-built private student accommodation company GCP Student Living updated the market on its asset values on Wednesday, reporting a 4.5% improvement in EPRA net tangible assets including income per share in the quarter ended 31 March.
The FTSE 250 real estate investment trust said that as at 31 March, that figure stood at 179.07p.
Its EPRA net tangible assets per share excluding income, meanwhile, was also up 4.5% over the quarter ended 31 December, standing at 178.82p at the end of March.
As at 31 March, the company's portfolio was valued at £1.06bn, and comprised 11 operational assets with around 4,100 beds.
Approximately 80% of its portfolio by value was located in and around London, with the valuation net initial yield on the operational portfolio standing at 4.44%.
GCP Student said the "demonstrable attraction" of London for investors in private student residential accommodation was evidenced by "increased activity" in investment markets during the period.
It noted that investment volumes in the UK purpose-built student accommodation (PBSA) sector topped £1.6bn in the first quarter of 2021, including about £300m across five assets transacted in and around London at yields estimated to be between 3.9% and 4.15%.
The sector also benefited from "increasingly positive" news flow regarding the Covid-19 vaccine rollout, which the board said had given cause for optimism for a gradual easing of restrictions on mobility, including for international travel.
Additionally, it said there was "clear evidence" of strong application trends for UK universities from both domestic and international students alike.
"As the country navigates out of lockdown the Company's portfolio of modern high quality assets in prime locations which have historically benefited from strong supply and demand imbalances looks to be well placed to benefit from a return to more normal trading conditions," GCP Student's directors said in their statement.
The company noted that the combination of strengthening investment markets and an improving environment for students led to a like-for-like increase in the valuation of its portfolio of 3.5% from the previous quarter, as externally valued by Knight Frank.
Bookings across the portfolio for the current 2020-2021 academic year remained at 68%, the board said, with approximately 71% of booked rooms currently occupied or subject to nominations agreements, showing a "slight improvement" in physical occupancy to the 64% reported in March.
Based on the current level of contracted occupancy, reduced rental rates on direct lets and the investment manager's assumptions around nominations agreements and long-term leases across the portfolio, the company said it still expected to collect between 55% and 60% of budgeted total income of £60.1m for the 2020-2021 academic year.
Bookings for the 2021-2022 academic year currently stood at 26%, meanwhile, with the firm noting the relaxation of restrictions in the UK and the clarification of travel rules likely leading to a "condensed and back-ended" booking season.
Prior to the pandemic, the company's experience was that the majority of bookings were made between June and October.
At 31 March, GCP Student had cash resources of £45.8m, and a redrawable credit facility of which £12m was available at that date.
It said its current capital commitments, including construction costs at Circus Street, totalled around £4m and would be funded through its available cash resources.
The group's borrowings had an average weighted maturity on its drawn debt of about four years, and its loan-to-value, calculated as borrowings net of cash as a proportion of its total portfolio value, was 23% as at 31 March.
During the pandemic, GCP Student said its focus had been to preserve liquidity while there was an impact on income and uncertainty in relation to the return of residents, by holding a "significant level" of cash and maintaining prudent borrowing levels.
Noting the impact on the company's revenues and the ongoing uncertainties relating to the pandemic, and a desire to manage the business in a "prudent and conservative" manner, the directors said they had decided to announce a third interim dividend of 0.25p per share for the quarter ended 31 March.
The dividend would be paid on 25 June to ordinary shareholders on the register as at 21 May.
"The portfolio experienced a strong NAV performance this quarter driven primarily by strengthening investment markets for student accommodation with a high number of transactions, including in London, being completed," said chairman David Hunter.
"Additionally, the trend observed over the past few years of increasing polarisation in the higher education market, with students typically favouring higher quality universities, appears to have accelerated through the pandemic creating a positive backdrop for our portfolio focused on London and the South East.
"By way of example, over half of the group's direct let bookings for the current academic year were by students attending five universities which experienced on average 13% growth in acceptances in September 2020, compared to a national average of 5%."
Hunter said there were "encouraging" signs for the next academic year with total UCAS applications up 8% nationally, and "strong" growth in applications from domestic, mature and non-EU international students alike.
"Whilst applications from EU students have declined in the immediate aftermath of Brexit, it remains difficult to assess whether this represents a longer term trend.
"Approximately 13% of the group's direct let portfolio was occupied by EU students pre-pandemic."
At 0943 BST, shares in GCP Student Living were up 1.85% at 165p.