Games Workshop strikes film, TV deal with Amazon; shares surge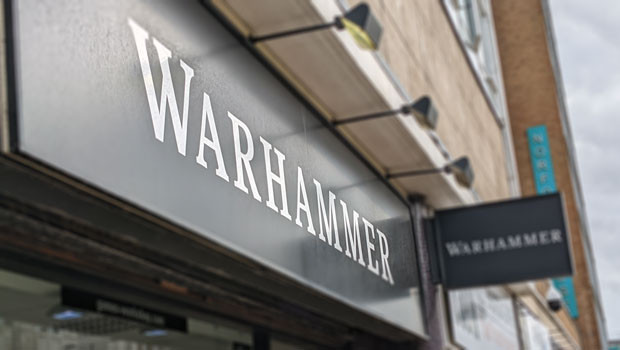 Miniature wargames manufacturer Games Workshop said on Friday that it has reached an agreement in principle with Amazon Content Services for Amazon to develop its intellectual property into film and television productions.
In a brief statement, Games Workshop said it's intended that rights will initially be granted to develop the Warhammer 40,000 universe.
As part of the agreement, the company will also grant Amazon associated merchandising rights.
"Whilst the parties have reached agreement on material commercial terms, the project is wholly dependent on and subject to contracts being agreed and entered into, which the parties are working towards," it said.
The company said it was not making any change to its forecast for the period ended May 2023 and that a further announcement will be made in due course.
According to reports, Superman actor Henry Cavill will star in the TV adaptation of Warhammer 40,000 if it goes ahead.
At 0925 GMT, the shares were up 14% at 8,330p.
Russ Mould, investment director at AJ Bell, said the tie-up is "potentially huge" for Games Workshop.
"A lot of the excitement around the stock in recent years has been built around the licensing opportunities associated with Games Workshop's intellectual property, which has a large and very loyal fanbase," he said.
"Developing in this area has several upsides for Games Workshop. It generates extra revenue and cash flow for a relatively limited extra cost and, while Amazon will be granted the relevant merchandising rights, it could deepen fans connections with Games Workshop's table-top gaming products and bring them to a wider audience.
"There have been modest efforts in the past to bring Games Workshop's creations to the screen. Amazon's deep pockets and its huge reach, more than 50% of British households have an Amazon Prime account, puts this in a different stratosphere.
"The deal is not signed and sealed yet but, barring a last-minute hitch, this could be an extremely significant step in Games Workshop's development.
"The big risk is that, by almost certainly surrendering any creative control, Games Workshop is at the mercy of Amazon making something which might alienate its existing followers. The mixed reaction of Tolkien fans to Amazon's recent Lord of the Rings prequel is something to consider."