Galliford Try announces fully-subscribed raising in wake of Carillion fallout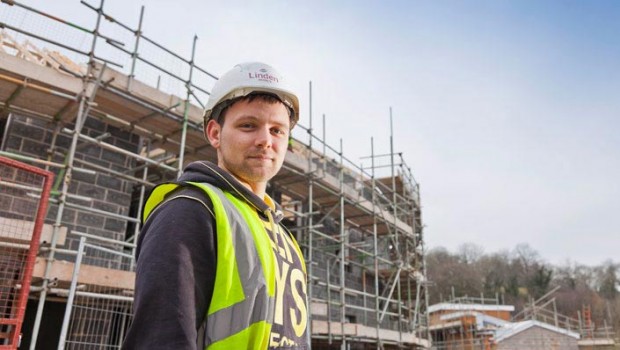 Galliford Try has announced it will go cap in hand to investors to offset the possible impact on the group from the wind-down of Carillion through its joint-venture with the firm and Balfour Beatty on the Aberdeen Western Peripheral Route contract.
According to the company, Carillion's demise was expected to boost the group's total cash commitment for that project by over £150m.
Nonetheless, management stressed that even taking into account Carillion's liquidation the company remained well-funded.
"The Group has sufficient financial resources to meet its obligations, including the estimated impact of Carillion's liquidation. However, this would involve diverting capital away from the Linden Homes and Partnerships & Regeneration businesses, thereby reducing their ability to capitalise on the material growth opportunities these businesses would otherwise be well positioned to exploit," the outfit said in a statement.
Significantly, the raising had already been fully underwritten by HSBC and Peel Hunt on a stand-by basis.
The announcement came alongside the firm's latest interims and a decision to pay out a dividend of 28p for the six months to 31 December, versus 32p in the first half of 2017.
In particular, Galliford highlighted the pick-up in revenue at its Linden Homes arm, which saw sales volumes excluding land sales rise 7%, while operating margins increased from 16.3% over the prior six-month stretch to 18.5%.
Meanwhile, revenues at its Partnerships&Regeneration unit accelerated to a clip of 55% versus the prior half, with additional sales and margin growth anticipated.
The underlying business at its construction unit was also seen improving in the wake of changes to its tendering and project selection process, with the company at pains to stress it had moved away from fixed-price all risk projects such as AWPR.
Regarding the dividend, the company said it decided to accelerate raising its dividend cover to twice pre-exceptional earnings, effective from the financial year starting on 1 July 2017, to balance its aims of investing in the business and rewarding its shareholders.
Management also said it would continue with its then current policy on gearing, aiming for year-end net debt of no more than 30% as a proportion of net assets, adding that its defined benefit pension obligations were well provided for.
"The combination of Carillion's failure and the over-runs means Galliford's total cash commitments on the project have increased by more £150m. Whilst it has cash on hand to cope, management is not keen to divert capital away from the more lucrative housebuilding and Partnerships & Regeneration arms. Otherwise the results are solid," commented ETX Capital's Neil Wilson.