G4S to separate cash solutions business; posts rise in interim profit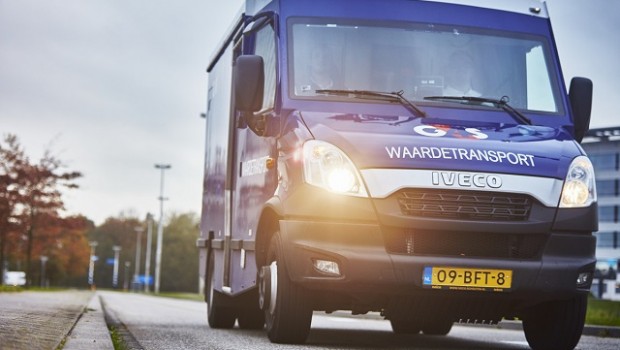 Security services firm G4S said it was planning to separate its cash solutions business as it reported a jump in underlying interim pre-tax profit.
In the six months to the end of June, underlying pre-tax profit increased 7.4% to £175m on revenue of £3.7bn, up 4.7% on the year, as it saw "particularly strong" revenue momentum from the secure solutions business in Africa and North America. This was driven by new contract wins as the company's technology enabled solutions continue to gain traction.
Overall, revenue from the secure solutions segment was up 4.9% to £3.2bn, while revenue in the cash solutions division was 3.9% higher at £535m.
G4S also announced that its board has approved the separation of the cash solutions segment from the business and has set in train plans for a demerger in the first half of next year.
Since announcing the separation review at the end of last year, the company has received a number of unsolicited expressions of interest from third parties to buy parts or all of the cash solutions businesses. G4S said it has "actively engaged" with these parties and will continue to evaluate proposals, alongside the implementation of its plans, "although no assurance can be provided at this stage that any third party proposals will lead to a transaction".
In addition to separating cash solutions, it will be managing for value or exiting a number of non-core businesses and implementing programmes to deliver further identified operational efficiencies.
"We expect that, over time, these combined actions will provide further financial strength and flexibility to support the attractive growth opportunities in our core businesses," it said.
Chief executive Ashley Almanza said: "The group's half year performance, sales pipeline, revenue momentum and productivity programmes support a positive outlook."
He said the separation of cash solutions "will create two strong, focused businesses each with the clear potential to capitalise on market leading positions and to unlock substantial value for customers, shareholders and employees".