G4S surges as US-based Brink's said to be interested in cash solutions arm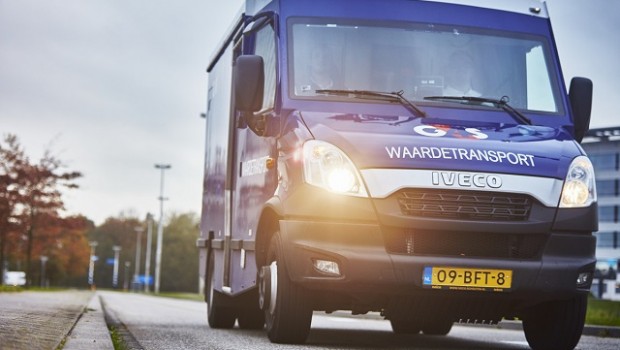 G4S shares surged on Friday following a report that US cash-handling business The Brink's Company could make a £1bn bid for the security services firm's cash solutions arm.
According to Sky News, Brink's is among a number of parties who have expressed an interest in the business. It cited sources as saying that Brink's was in talks with G4S and its advisers about a deal, but that other prospective bidders had also shown an interest.
G4S announced in its interim results last month that it was planning to separate its cash solutions business and had set in train plans for a demerger in the first half of next year.
Since announcing the separation review at the end of last year, the company said it had received a number of unsolicited expressions of interest from third parties to buy parts or all of the cash solutions business.
G4S said at the time that it had "actively engaged" with these parties and would continue to evaluate proposals, alongside the implementation of its plans.
Chief executive Ashley Almanza said the separation of the cash solutions division would create "two strong, focused businesses each with the clear potential to capitalise on market leading positions and to unlock substantial value for customers, shareholders and employees".
At 1150 BST, G4S shares were up 6.1% at 185.85p.