G4S Q1 revenues rise, hails good start to 2019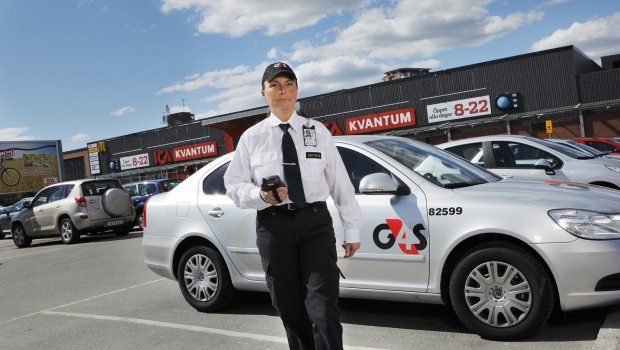 Security services firm G4S, which recently became a takeover target for Canadian rival GardaWorld, reported a jump in first-quarter revenue on Tuesday as it hailed a positive start to 2019.
First-quarter revenues were up 4.8% from the same period a year ago, with 4.9% growth in Secure Solutions and 4.4% in Cash Solutions.
Within Secure Solutions, growth in Africa and the Americas was 9.3% and 8.5%, respectively, while revenues in Asia pushed up 3.4% and EMEA returned to growth with revenues up 1.1%.
Meanwhile, the company's market-leading North America Retail Cash Solutions business saw revenue grow by more than 30% as it launched a new retail software and service solution for the multi-store small-box retail segment where it sees an "exciting opportunity" to enhance the efficiency and control of cash management for customers.
Chief executive Ashley Almanza said: "Our sales wins in the second half of 2018 provided a good start to 2019 and the group's revenues were 4.8% higher than the first quarter of last year, with growth in all regions and divisions. This momentum, together with growing technology-enabled services in both our cash and security businesses, underpins a positive outlook for the group.
"We continue to make good progress with our separation review with the aim of establishing two strong, independent businesses that are able to take advantage of their market leading positions and excellent service offerings for the benefit of customers, employees and shareholders. The Board believes that a separation has the clear potential to unlock substantial shareholder value."
G4S made no reference in the update to confirmation last week from Canadian rival GardaWorld that it was in the preliminary stages of considering an approach to the company regarding a possible cash offer.
RBC Capital Markets analyst Andrew Brooke said: "We continue to believe G4S has a strong market position in an industry with some structural drivers and enjoys a competitive advantage from its ability to integrate services and from its technology capabilities.
"However, the company has not delivered (share price or EPS momentum) over the last five years and we continue to believe debt levels are too high. Whilst a potential Cash Services separation would focus the group, we are not convinced it will create value. We remain at sector perform."
At 0810 BST, the shares were up 0.3% at 230.70p.