Funding Circle to add Bounce Bank Loans to Covid lending offer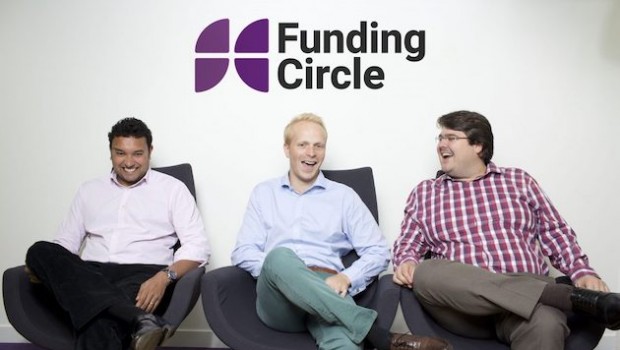 Funding Circle shares were rocketing on Wednesday morning, as the company outlined its success thus far in government-backed coronavirus lending, in both the UK and the United States.
The London-listed firm said that since becoming accredited to the CBILS scheme in April, it has approved £460m of applications and originated £300m as at 30 June.
June was a record month for originations - up approximately 30% year-on-year.
Funding Circle said it represented about a 16% share of the number of loans approved since it began participating in CBILS.
Around 40% of loan applications were serviced by the company's new instant decision lending technology, which was ahead of its expectations set in March.
The company received an initial allocation of £750m for CBILS from the British Business Bank (BBB), and had completed, or was close to completing, funding agreements with multiple institutional investors, including banks, asset managers and insurance companies, to meet that, and any future, capacity.
Additionally, Funding Circle said it recently received initial accreditation to start offering 'Bounce Back Loans' to existing customers, subject to final legal and operational approvals.
The board said that, although the short-term level of demand for CBILS and Bounce Back Loans was difficult to forecast, the company believed that the Covid-19 crisis had led to an acceleration in the adoption of online borrowing by small businesses.
"As the largest online small business loan provider in the UK, this puts Funding Circle in a strong position to benefit from this trend," the board said in its statement.
As it mentioned in its update in April, the company proactively brought down origination volumes during the second half of March and April while it waited to become accredited to join CBILS.
During that time, it furloughed a small number of employees, although almost all had since returned, with the firm saying it would not claim any money for that period from the government under the furlough job retention scheme.
In the US, since launching its Paycheck Protection Program scheme in April, Funding Circle has approved around $800m and originated about $300m of loans as at 30 June, funded by both institutional investors on the platform and referrals to partner banks.
On average, the company said it earned a transaction fee of 2.5% on originations, with the scheme, which provides 100% guaranteed forgivable loans to small businesses, currently scheduled to end on 8 August.
Funding Circle said it was currently providing access to the Small Business Administration;s (SBA) longer-term loan guarantee product via a referral model, adding that it intended to continue that in the second half, as well as reintroduce its core small-to-medium enterprise (SME) borrowing product.
"In order to accelerate the business's path to profitability, we are introducing changes in the second half," the board said.
"This includes centralising our US technology team in the UK, moving our sales and marketing teams to our Denver office and workforce reductions in aggregate resulting in a net reduction of around 85 roles."
On the broader operational front, Funding Circle said that since the start of lockdown, it had increased its front-line human resources and provided some borrowers with short-term payment holidays as needed.
As it said in April, the company launched new funding products in 2019 whereby it "aggregates loans in warehouses" before selling them as bonds to investors, carrying the associated short and long term investments at fair value for loans and bonds that had not yet been sold.
As a result of the impact of Covid-19, the board said it expected the value of those investments to be impacted, although it was still too early to quantify that.
"Our focus as a group remains on delivering our long-term priority of profitable growth," said founder and chief executive officer Samir Desai.
2Our UK business was operating profitably in the second half of 2019 and continues to make good progress.
"Given the impact of Covid-19, we are introducing changes in the US to accelerate the US business's path to profitability."
At 1047 BST, shares in Funding Circle were up 10.43% at 77.3p.