Fuller's returns to profit after full reopening of pubs and hotels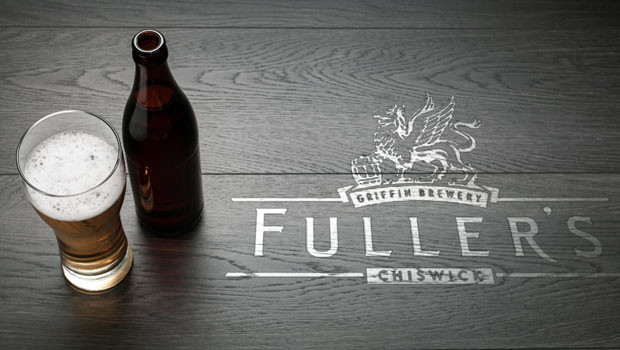 Fuller, Smith & Turner reported first half revenue of £116.3m on Thursday, up from £45.6m year-on-year, as it swung to EBITDA earnings of £22.8m from losses of £3.7m.
The London-listed pub operator recorded group statutory profit of £10.6m for the 26 weeks ended 25 September, compared to lockdown-fuelled losses of £23m in the first half of the 2021 financial year.
Basic earnings per share totalled 5.76p, and adjusted earnings were 6.09p per share, both swinging from losses of 33.69p and 32.42p, respectively.
Net debt at period end, excluding lease liabilities, was £131.5m, narrowing from the £187.4m it reported at the interim period a year ago.
Operationally, Fuller's said its business was rebuilding well from the depths of Covid-19 lockdowns with a profitable first half, despite only being free of restrictions for nine full weeks of the period.
It said the business was cash-generative, with trade continually increasing, after it started the financial year with all pubs and hotels closed, before a gradual reopening from April, with all sites reopened in July.
A £52m equity placing was successfully completed in April to strengthen the balance sheet and ensure the company exited the pandemic in a strong position.
Fuller's did warn that it was still facing "well-documented" industry cost pressures, but said the business was well-funded, and in a "good position" to tackle headwinds.
The company said it was "firmly underpinned" by its primarily freehold estate of "iconic, high-quality" pubs and hotels.
Its board announced an interim dividend of 3.9p per 'A' and 'C' ordinary share, reflecting the reopening of its estate, return to profitability and reduction in net debt.
"While the first half of this financial year has been a story of slowly returning to some semblance of what was known as normality, I am proud of what we have achieved," said chief executive officer Simon Emeny.
"We have used the time wisely, planning for the future, further improving our already robust infrastructure and focusing on our people, our properties, our supplier relationships and our systems.
"Like-for-like sales in our managed pubs and hotels continue to grow steadily and for the seven weeks to 13 November stand at 90% of 2019 levels."
Emeny said Christmas bookings were in "good shape", adding that there was "clearly continued appetite" from its customers to "get out and socialise" with friends and family.
"During the second half of the year, we will continue to develop our business through investment in property and infrastructure.
"At our pubs and hotels, this will include further winterisation projects at sites including the Head of the River in Oxford and the Red Lion in Barnes, as well as transformational schemes at the White Star Hotel in Southampton among others.
"In a further commitment to continually premiumising our offer, we will also be rolling out our next Bel & the Dragon at the George & Dragon in Westerham."
Fuller's infrastructure projects would also be coming to fruition in the coming months, Simon Emeny said, starting with the roll-out of its new Microsoft Business Central finance package, which goes live on 22 November, just ahead of the arrival of its new finance director Neil Smith.
"We will complete our wider digital transformation projects with upgraded pub websites and our improved customer relationship management system providing a fantastic digital shop window and even more targeted communications based on our customers' existing behaviours.
"We are pleased with the steady growth we are seeing across our pubs and hotels and we will benefit as international tourists return and office workers continue to head back to their desks and colleagues."
Emeny noted that there were a number of "well-documented issues" facing the industry as a whole and, while the company was not immune, it was a "long-standing business" that was "well-funded", backed by a predominately freehold estate.
"Our vision and strategy are clear, consistent and relevant.
"We have a well-balanced business in both style and geography and we have a first-class team of dedicated people right across the company.
"Fuller's has, and always will have, a long-term view and a strategic plan that reflects that - and we will continue to deliver it."
At 0909 GMT, shares in Fuller, Smith & Turner were up 3.12% at 662p.