Fullers recovers to profitable full-year growth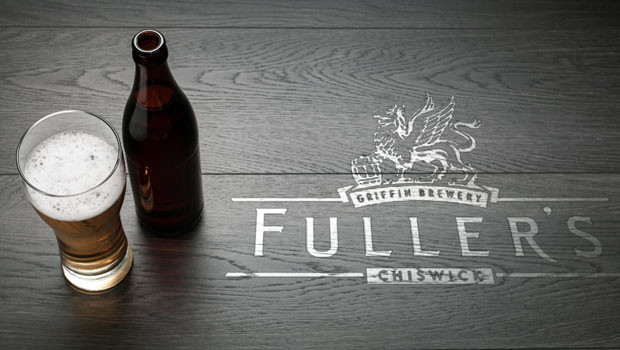 Fuller, Smith & Turner reported a "recovery" in revenue in its full-year results on Thursday, to £253.8m from £73.2m, despite being "significantly impacted" during the year by Covid-related closures, restrictions and working from home guidance.
The London-listed pub operator said its adjusted profit before tax for the 52 weeks ended 26 March returned to growth at £7.2m, swinging from a loss of £48.7m in the prior year.
Net debt, excluding leases, narrowed to £131.9m from £218.1m, with the company saying it had headroom for future growth in place with new four-year £200m bank facilities.
The new directors' valuation of the firm's total property portfolio came in at £995.6m, around £400m above its current book value, implying an adjusted net asset value per share of £13.80.
Fullers signalled a return to a progressive dividend policy, with the board proposing a final dividend of 7.41p per share, in addition to the interim dividend of 3.90p paid earlier in the year.
"During the year we have returned to profitable growth with revenues of £253.8m and adjusted profit before tax of £7.2m," said chief executive Simon Emeny.
"It is testament to the dedication and resilience of our team, across the business, that we have managed to trade profitability under such difficult circumstances.
"Market conditions remain challenging with fragile consumer confidence and well-documented high inflationary pressures."
Emeny said the company's "premium offering" provided "some protection" from inflation, although the company was not immune from its effects.
"In common with our peers, we have seen significant increases in food and utility costs and are proactively working with our suppliers, and actively managing our offering, to mitigate the effects of inflation without impairing the customer experience.
"We remain confident that, despite the current market challenges, we will maintain our growth trajectory for revenues and profits and as such we are pleased to announce a final dividend of 7.41p, which means a total dividend to shareholders of £7m for the year."
"The great British pub has always been, and will always be, an affordable treat and has proved its resilience over time with its position at the very heart of the communities we serve."
At 0915 BST, shares in Fuller, Smith & Turner were up 2.28% at 582.99p.
Reporting by Josh White at Sharecast.com.