Fuller's FY profit falls after coronavirus closures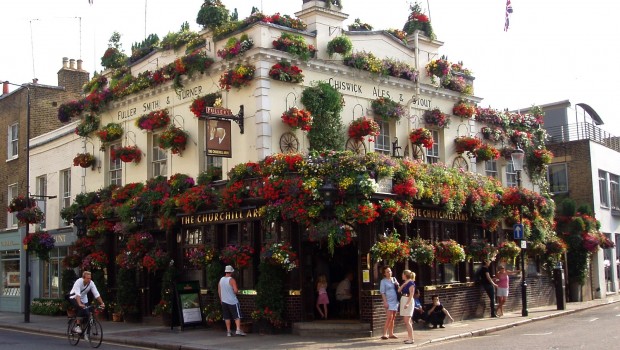 Pub chain Fuller, Smith & Turner reported a drop in annual adjusted pre-tax profit on Thursday after its sites were forced to close due to the coronavirus lockdown.
In the year to 28 March, pre-tax profit increased to £174.5m from £26.1m the year before - including the profit on the sale of the Fuller's beer business - as revenue edged up 3% to £333m.
However, on an adjusted basis, pre-tax profit fell 40% to £19.7m, reflecting "the severe impact" of the full closure of the business in the final month of the year. Fuller's estimated the impact of the Covid-19 closures in March at more than £10m.
Broker Peel Hunt had forecast adjusted pre-tax profit of £19.9m.
The company highlighted a "good" performance from managed pubs and hotels before the coronavirus outbreak, with like-for-like sales growth of 2.3% for the 49 weeks to 7 March, which it said was ahead of the industry average.
There was LFL growth in all areas of the business, with drinks sales up 1.7%, food sales up 1.9% and accommodation sales 5.9% higher in the 49 weeks to 7 March 2020.
The group said more than 75% of managed pubs and hotels and almost all of its tenanted inns have now reopened.
Chief Executive Simon Emeny said: "When we released our interim statement in December 2019, we were on track to finish the financial year in a good position having received the proceeds from the sale of the Fuller's beer business and with a clear future path laid out before us. It had been a transformational year for Fuller's - but we would never have anticipated that we would end it in March with the whole hospitality industry in a state of closure and with no income stream.
"While it is too early to draw any meaningful conclusions, we are comfortable with the level of trade and we continue to monitor footfall in those areas where our pubs are not yet open."
At 1020 BST, the shares were up 7.5% at 548p.