Fullers confident after pandemic sees it swing to loss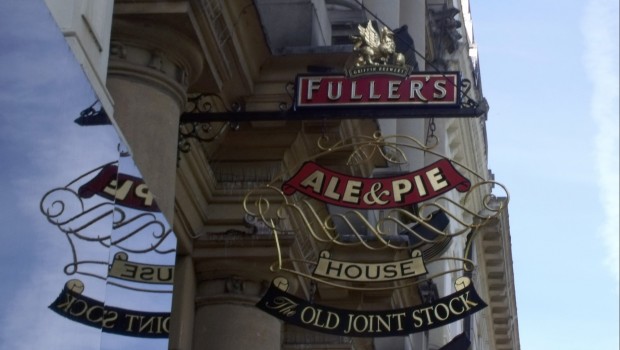 Pub operator Fuller, Smith & Turner reported revenue of £73.4m in its full-year results on Thursday, down from £319.7m a year earlier.
The London-listed company said it made a statutory pre-tax loss of £59.2m in the 52 weeks ended 27 March, swinging from a profit of £166.2m in the 2020 financial year, while its adjusted loss before tax was £48.7m, compared to profits of £19.4m in the prior year.
Net debt, including lease liabilities, widened to £218.1m at year-end, from £178.9m at the start of the financial period.
Fuller's board described the company's performance as "resilient" in an "extraordinary year", which started and ended with its entire pub estate closed, and with varying forms of social distancing restrictions in place for 16 months thus far.
Its pubs were closed for an average of 71% of the year, due to Covid-19-related restrictions.
There was, however, high customer demand when its sites were able to open, which the directors said gave them confidence in the company's ability to rebound strongly as restrictions were eased.
Fuller said the business remained "firmly underpinned" by its primarily freehold estate of "iconic, high-quality" pubs and hotels.
A proactive £52m equity issue was completed in April, to strengthen the balance sheet and ensure the company could exit the pandemic in the best possible position.
The board confirmed that no full-year dividend was being proposed in light of the impact of the pandemic on trading performance, but its intention was to return to its progressive dividend policy at an appropriate time.
"The end of restrictions is now just 11 days away and our pubs and hotels are perfectly placed to benefit from growing consumer confidence and the return of normal life," said chief executive officer Simon Emeny.
"Pubs are social spaces that thrive on spontaneity - a quick pint, staying for a bit longer to chat to someone at the bar or just walking past a beautiful pub garden and deciding to stop for a bite to eat without pre-booking a table.
"I know that, across our estate, our teams are excited to see those behaviours return."
Emeny said the boom in so-called 'staycations' and a desire to "get back out with friends" had led to strong trading in parts of the company's estate, particularly at Cotswold Inns & Hotels and its rural pubs with rooms, with an "incredibly busy" season ahead with numerous weddings and a high level of advance bookings.
"With our entire estate open, like-for-like sales for the 12 weeks to 3 July are running at 76% of 2019 levels, cash generation is strong and our net debt levels are below where they were pre-pandemic.
"The importance of our perfectly balanced estate has come into play with different parts of the business showing different recovery trajectories and we are very comfortable with the company's current position.
"We have a clear set of priorities for the next 12 months," Simon Emeny said, explaining that the company would continue to deliver its strategic goals, invest in its estate, and implement its new central finance system.
"Other projects, such as our employer brand and further work around our digital customer journey, will be progressed and we will, as ever, keep a watching brief on appropriate opportunities in the market.
"In the short term, we will continue to address challenges around recruitment and supply chain, which are having an impact right across the hospitality sector."
At 0858 BST, shares in Fuller, Smith & Turner were up 3.92% at 862.54p.