Fuller's announces £53m placing ahead of reopening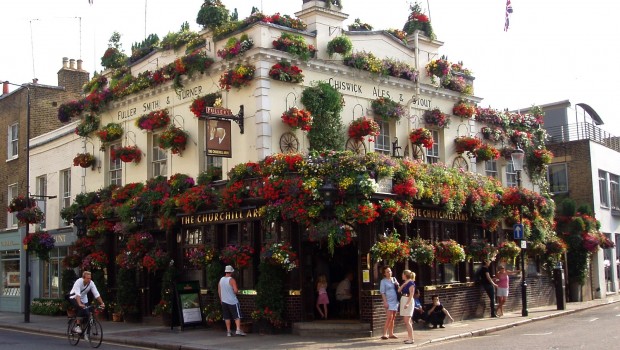 Fuller, Smith & Turner announced on Wednesday that it was looking to raise around £53m in a share placing to help with the reopening of its pubs in April, as it said full-year revenues are expected to be down 80% on the year.
The pub group will place 6.46m new ordinary shares at 830p each through an accelerated bookbuild, representing around 20% of the company. It has also received irrevocable undertakings from directors who have committed to contribute £225,000 in total to subscribe for shares.
The company has also agreed an amend and extend refinancing of its existing debt facilities with its relationship banks, conditional on completion of the placing, extending the maturity to 19 February 2023 and amending the financial covenants to a minimum liquidity level to 31 March 2022.
Net proceeds from the placing and the amended and extended banking facilities will "strengthen the group's balance sheet so it has the flexibility to take full advantage of the reopening of the UK economy and enable the group to explore growth opportunities in line with its long-term strategy".
Fuller's said it will provide additional liquidity, headroom, and resilience if the stepped easing of restrictions is delayed for any reason and enable the group to return to pre-pandemic debt and pro forma leverage levels by early 2022.
The pub chain said it started 2020 in an "excellent" position pre-Covid, with a strong balance sheet, significant liquidity headroom and trading in line with expectations. However, with its pubs open for only 27% of the 388 days between 20 March 2020 and 12 April 2021, revenues are now expected be down around 80%.
Chief executive Simon Emeny said: "It was clear the demand for our premium pubs and hotels was as strong as ever when we were allowed to trade last year, which gives us confidence for the weeks and months ahead. Over half of the UK adult population has now had its first vaccine and we have a great team of people in place who are match fit and ready to welcome our customers back into our wonderful pubs and hotels.
"The additional financial flexibility we are seeking to put in place will enable us to further capitalise on the opportunities open to us as we execute our recovery plan and regain growth momentum."