French Connection receives takeover approach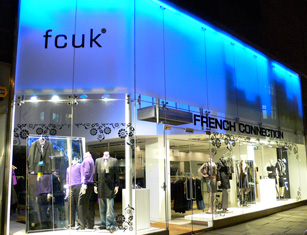 French Connection said it had received a takeover approach after a sharp jump in its share price on Thursday.
The fashion retailer's shares rose 11.7% to 25.8p at 09:14 BST. The company put itself up for sale in March and on Thursday it announced an indicative offer of 30p a share from a group of potential buyers.
"The board of French Connection Group plc notes the recent share price movement and confirms that it has received an approach from a consortium of bidders including the company's second largest shareholder Apinder Singh Ghura, Amarjit Singh Grewal and KJR Brothers Limited as a potential offeror for French Connection," the company said.
French Connection said it was in talks with the consortium and there was no certainty that an offer would be made.