French Connection interim losses narrow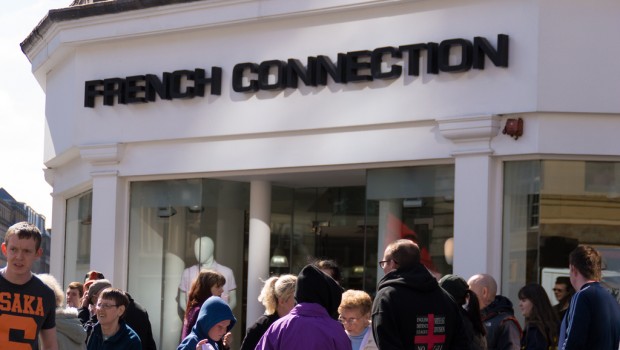 French Connection reported a narrowing of its interim losses on Tuesday as store closures were offset by online and wholesale sales, as it announced the retirement of its chief executive.
In the six months to the end of July, underlying losses narrowed to £0.9m from £3.6m in 2019. Group revenue fell 21.2% to £40.2m as stores were temporarily closed due to Covid measures, but this partly was offset by increased wholesale and e-commerce contribution, the fashion retailer said.
French Connection said it achieved a stronger trading performance following the re-opening of stores in the second quarter compared to the post-lockdown periods of last year and has benefited from the closure of several non-contributing stores over the last 18 months.
The group took a "significantly" less promotional stance through the summer and this resulted in increased full price revenue. As a result, margins improved, although revenue growth was restricted to some extent.
French Connection announced last week that it had agreed to be taken over by MIP Holdings in a £29m deal. MIP is led by the company's second-largest shareholder, Apinder Singh Ghura.
Chairman and chief executive Stephen Marks said: "I am pleased that the improvement in business we saw in the early part of the period has continued throughout the first half of the financial year. Wholesale in both the UK and the US has performed well, with a good outcome to the summer season.
"Over the last five years, French Connection has made significant progress in its plans to rationalise the size of its store portfolio and to return the group to profitability.
"The board has concluded that the offer being made by MIP Holdings Ltd is fair and reasonable and recommends that all shareholders accept."
Marks announced that once the deal with MIP completes, he will retire from French Connection, which he founded in 1972.