Former Ashtead boss to replace Gareth Davis as Ferguson chair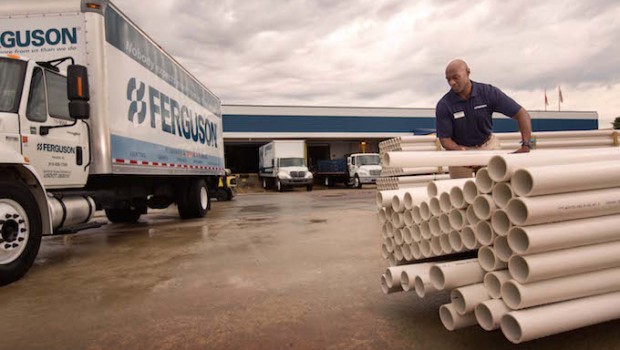 Plumbing and heating products distributor Ferguson has named former Ashtead chief executive Geoff Drabble as its new chairman.
Drabble, who has been appointed non-executive director, will succeed current incumbent Gareth Davis after the 2019 annual general meeting, dependent on shareholder approval.
Drabble spent 12 years at the helm of Ashtead, the blue chip industrial equipment rental company. He has also held senior roles at Laird, the electronics firm, and Black & Decker, and is a non-executive director of Howden Joinery.
In a statement, he said the appointment was an "immense privilege", adding: "The business today has been transformed into a leader in specialist distribution, operating in attractive and fragmented markets with strong potential for further profitable growth. I look forward to working with the Ferguson team to achieve this."
Alan Murray, senior independent director, said Drabble - who stepped down as Ashtead chief executive in November - was "the ideal candidate", with a strong record in value creation and "a wealth of experience in the distribution technology and manufacturing sectors, particularly in the USA."
Davis has been chairman of Ferguson - formerly called Wolseley - for nearly nine years and a non-executive director for 16 years. He will step down as director in January 2020, to allow for an orderly handover.
He said: "It's the right time for me to step down, with the business in great shape with a clear strategy and sound platform on which to generate sustainable growth in the future."
The City grandee was previously chief executive of Imperial Tobacco for 14 years, and chairman of William Hill for eight years until 2018. He is also chairman of packaging firm DS Smith.