Football shares tumble after Super League collapses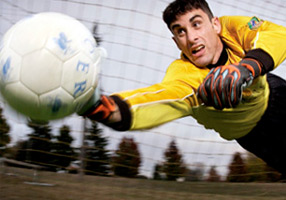 Shares in football clubs were sharply lower on Wednesday, after plans to launch a European Super League collapsed just days after they were first announced.
On Sunday night, 12 European football clubs confirmed they were forming a breakaway league. The clubs included Italy's Juventus, British clubs Manchester United, Arsenal, Tottenham Hotspur and Liverpool, and Spain's Real Madrid and Barcelona. The deal was to be financed by JP Morgan.
Shares in listed clubs initially rallied, but the controversial move was met with widespread condemnation. UK prime minister Boris Johnson insisted the government would "look at everything we can do" to block the proposal, and a fan-led review of British football was announced by culture secretary Oliver Dowden.
British fans demonstrated outside club grounds, and by Tuesday night, all six English clubs who had signed up announced they were withdrawing. Manchester United vice-chair Ed Woodward also resigned. A number of the clubs apologised to fans for their involvement, along with Liverpool's US owner John W Henry.
On Wednesday, Inter Milan and Atletico Madrid also announced their withdrawal, while AC Milan indicated it would too. When asked by Reuters if the ESL could still go ahead following the departures, Andrea Agnelli, ESL founder and Juventus chairman, said: "To be frank and honest, no, evidently that is not the case.
"I remain convinced of the beauty of that project. But admittedly…I mean, I don't think that project is now still up and running."
Shares, which had come under increasingly pressure as opposition to the league grew, fell sharply on Wednesday in response. By 1430 GMT, Juventus was trading 13% lower, while Manchester United's US-listed shares, which closed 6% on Tuesday, lost a further 2% in pre-market trading. Although not associated with ESL, Germany's Borussia Dortmund was off 2%, while Ajax was flat.
Neil Wilson, chief market analyst at Markets.com, said: "It's been a total debacle for the clubs – investors may be cautious about investing in football teams; they usually are. While the 'big' six English clubs have pulled out, the Italian and Spanish teams are still committed on paper. I wonder how long they can eke this out."