Football club shares surge as controversial European Super League unveiled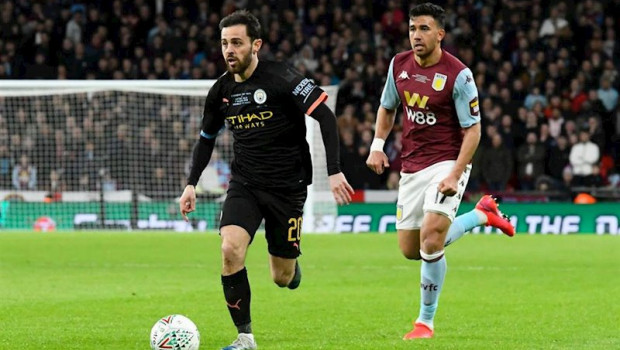 Shares in Juventus and Manchester United rallied on Monday, after long-rumoured plans to form a controversial breakaway European Super League were finally confirmed.
Italy's Juventus and Manchester United are two of the proposed league's 12 founding football clubs. The others are British clubs Arsenal, Tottenham Hotspur, Liverpool, Manchester City and Chelsea, Italy's AC Milan and Inter Milan, and Spain's Real Madrid, Barcelona and Atletico Madrid.
As at 1230 GMT, shares in Juventus had put on14%, while Manchester United's US-listed shares were ahead 8% in pre-market trading.
Germany's Borussia Dortmund and Holland's Ajax were also higher, ahead 9% and 1% respectively, although they are not among the founding clubs.
In a joint statement, the ESL clubs confirmed that another three clubs were expected to join before the inaugural season, which is intended to commence "as soon as practicable". Unlike the Champions League, the founding 15 clubs would not need to qualify each year, and cannot be relegated.
The statement continued: "The new annual tournament will provide significantly greater economic growth and support for European football via a long-term commitment to uncapped solidarity payments which will grow in line with league revenues.
"These solidarity payments will be substantially higher than those generated by the current European competition and are expected to be in excess of €10bn during the course of the initial commitment period of the clubs."
JP Morgan has confirmed it is financing the deal, but as yet has not provided further details.
Neil Wilson, chief market analyst at Markets.com, said: "The financial incentive for the clubs is plain to see, with a multi-billion dollar package at the heart of the system, albeit it would forever break the integrity of the club game.
"The sort of additional revenues the ESL will deliver would need to be offset by a potential material decline or total loss of existing earnings from media deals through national leagues and UEFA."
In a particularly scathing note, Rabobank said: "The richest, if not most successful clubs, and the world's most famous players, are potentially about to walk away from the entire global system of football, including the quadrennial World Cup, to keep all of the global money in the game rather than sharing just a little of it with others. This is of course backed by Wall Street and private equity to the tune of $8bn."
The proposed ESL has been met with opposition across stakeholders, including fans, the Premier League, rival football clubs and politicians. UK prime minister Boris Johnson has pledged to "look at everything we can do" to block the move, while UEFA has threatened to ban all participating clubs and players from domestic and international football.