Food inflation soars to record 17.5% - Kantar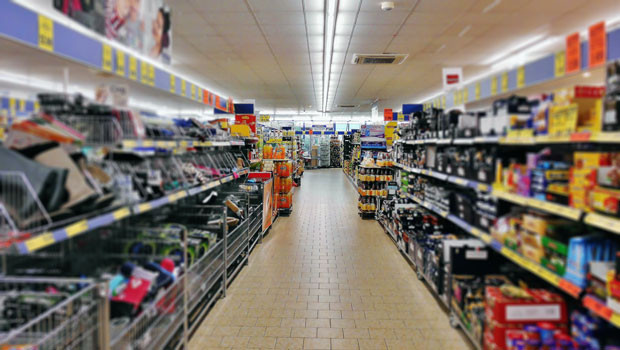 Grocery inflation has rocketed to 17.5%, industry research showed on Tuesday, adding more than £800 a year to average household food bills.
According to the latest data from retail consultancy Kantar, grocery price inflation reached the fresh high of 17.5% in the four weeks to 19 March, meaning households are now facing an £837 hike in annual food bills if they do not change shopping behaviours.
The rate is the highest ever recorded by Kantar.
In the 12 weeks to 19 March, grocery inflation was 16.8%, driven by price hikes in markets such as eggs, milk and cheese.
Fraser McKevitt, head of retail and consumer at Kantar, said: "Unfortunately it's more bad news for the British public, who are experiencing the ninth month of double digit grocery price inflation.
"However, shoppers are taking action and clearly hunting around for the best value. Footfall was up in every single grocer this month, with households going to the shops just over four times per week in March. Apart from Christmas, that's the highest frequency we've seen since the start of the pandemic."
Take home grocery sales rose by 8.6% in the 12 weeks to 19 March.
Among individual supermarkets, discounter Lidl was the fastest growing, with sales up 25.8% in the 12-week period, giving it a market share of 7.4%. Rival Aldi saw a 25.4% jump and a market share of 9.9%.
Tesco, the UK's biggest grocer with a market share of 26.9%, reported a 6.9% rise in sales, while J Sainsbury's saw sales increase 6.9%, giving it a market share of 14.8%.
Wm Morrison - which has been hit by the popularity of the discounters - returned to growth, with sales nudging 0.1% higher, as did Waitrose, with sales up 2.1%. It was the fastest rate of growth for the John Lewis Partnership-owned supermarket since September 2021, Kantar noted.
Online grocer Ocado Group, which has a 1.8% market share, saw sales increase 7.3%.
McKevitt said: "The supermarkets are tackling grocery price inflation, battling it out to demonstrate value and get customers through their doors. This is a fiercely competitive sector, and if people don't like the prices in one store they will go elsewhere."
Own label brands also remained popular, with sales rising 15.8% year-on-year in the four weeks to 19 March.
Separately, the latest BRC-NielsenIQ Shop Price Index - also published on Tuesday - showed the annual shop price inflation had hit 8.9% in March, driven primarily by soaring food prices.