FirstGroup's South Western Railway could be stripped of franchise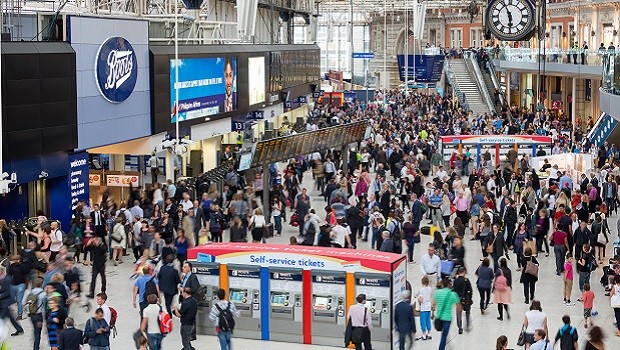 The transport secretary described the South Western Railway franchise as "not sustainable" on Wednesday, warning that the operation based at London Waterloo could be nationalised.
Grant Shapps said the options for the beleaguered railway could include it being taken over by the state, as was the current arrangement for the East Coast Main Line, or the issue of a new contract to its operators.
SWR - a joint venture between the FTSE 250 passenger transport company FirstGroup and Hong Kong firm MTR Corporation - has been beset by financial underperformance and a series of strikes by staff.
The business lost £137m in the year to March 2019, according to filings at Companies House, and according to the Guardian, could go over the brink by the end of 2020.
Since the First-MTR joint venture took over the operation from FTSE 250 colleague Stagecoach in the summer of 2017, the franchise has seen punctuality plummet, revenue grow slower than anticipated, and onboard staff strike over a dispute involving the role of guards on trains.
In one instance, members of the RMT union walked out in the longest strike in British railway history, not clocking in for almost the entire month of December.
Shapps said that, while SWR had not yet breached its financial obligations, the risk was great enough that the Department for Transport needed to "prepare suitable contingency measures".
It comes weeks after the transport secretary also began the process to nationalise the similarly poor Northern franchise - operated by Arriva, which is ultimately owned by the German state railway Deutsche Bahn.
In June 2018, the Stagecoach-Virgin Group joint venture that held the franchise for the East Coast Main Line handed the keys back to the government after it failed to meet its financial obligations - the second time the franchise has been renationalised since British Rail was privatised.
Those routes are currently operated by the Department for Transport under the 'LNER' brand name, and are expected to remain under state control until at least 2025.