FirstGroup swings to loss as lockdowns hit travel demand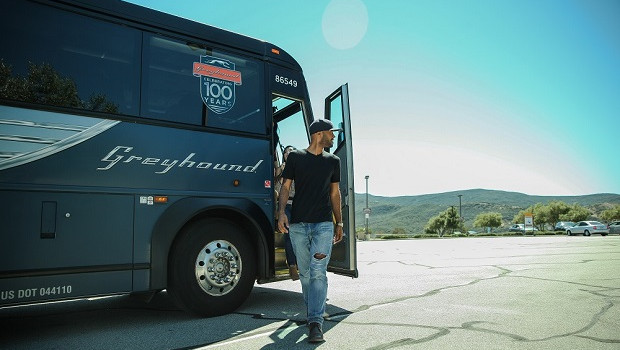 Bus and rail operator FirstGroup scrapped its dividend and swung to a full-year loss as coronavirus lockdowns and woes at its US Greyhound business hit operations.
The company on Wednesday warned of "material uncertainties" as it reported an operating loss of £152.7m compared with a £9.8m profit a year ago. Pre-tax losses for the year to end-March widened to £299.6m from £97.9m, while revenue rose £7.7bn from £7.1bn.
FirstGroup blamed the wider loss on charges relating to a £141.3m North American self-insurance provision, Greyhound impairment charges, restructuring and reorganisation costs of £58.2m and coronavirus-related charges.
The company took a £21.5m coronavirus writedown after March, a "significant trading period", saw passenger numbers plunge 90% as lockdowns were imposed globally to stop the spread of the virus and all North American schools were closed.
Greyhound, which FirstGroup has been trying to offload for more than a year after pressure from activist investors, left it with a £187m impairment charge.
In order to bolster its balance sheet FirstGroup had accessed £300m under the UK's Covid Corporate Financing Facility and said it expected government support for Greyhound.
"The funding and support we have received from governments and our customers to sustain critical transport services is testament to their importance now and for the future," said chief executive Matthew Gregory.
"There are material uncertainties as to how rapidly demand will increase, the rate at which fiscal support tapers and the duration of social distancing rules, as well as the timing of North American schools reopening. Therefore it is currently not possible to provide guidance for the financial year to 31 March 2021."
"Government and societal responses to the pandemic have had a significant impact on all of our markets, and will continue to do so for some time to come. Travel volumes have reduced very substantially and while guidance to limit travel and socially distance remains in place, this will have a significant impact on our service capacity and financial performance."
AJ Bell investment director Russ Mould cautioned that the warning on future trading "doesn't mean it's about to go out of business".
"FirstGroup might be able to get a new loan or raise cash from its shareholders, while external auditors may not always know everything management are doing to shore up liquidity. In addition, the essential nature of the firm's services should, in theory, see government support maintained," he said.
"Selling the US operations as planned would help, although it will not be an easy task in the current environment."