FirstGroup sells US bus units for £3.3bn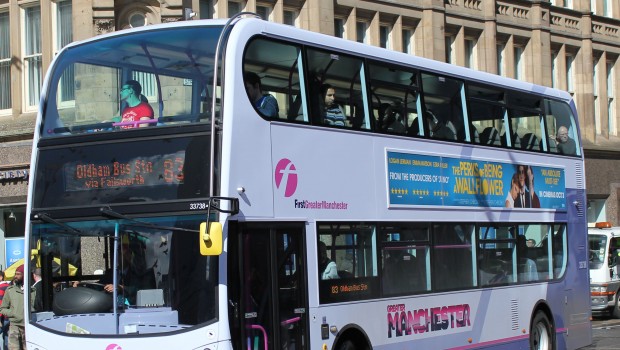 FirstGroup agreed to sell its First Student and First Transit US bus businesses for £3.3bn and said it would pay out more than 10% of the proceeds to shareholders
The company said the sale to EQT Infrastructure recognised the value of the businesses with a headline multiple of 8.9 times combined 2020 earnings and would leave it as a UK-focused operator.
Shareholders will receive £365m, or 30p a share, from the sale during 2021 with the potential for further payouts. Adjusted operating profit for the 2021 financial year will beat management's expectations, the transport group added.
FirstGroup shares jumped 10.8% to 94.25p at 11:04 BST.
The company will use about £1.35bn of the proceeds to reduce debt, including £300m of Covid-19 finance to the UK, and reduce risk from other liabilities. It will pay £336m into its pension schemes, shifting them to a low-dependence funding position.
David Martin, FirstGroup's chairman, said: "This transaction, which follows a strategic review by the board of all options to unlock value, enables FirstGroup to address its long-standing liabilities, make a substantial contribution to its UK Bus and group pension schemes and return value to shareholders, while ensuring the ongoing business has the appropriate financial strength and flexibility to deliver on its goals."
FirstGroup said in December 2019 it was looking at potentially selling its North American businesses after pressure from Coast Capital Management, an activist investor and FirstGroup's biggest shareholder. The company has been trying to sell its US operations while dealing with a collapse in revenue caused by the Covid-19 crisis.
The infrastructure arm of Swedish private equity group EQT was revealed to have joined the bidding for the two divisions in January. FirstGroup is still looking for a buyer for its Greyhound bus business to bring its costly foray into the US to an end.
Russ Mould, investment director at AJ Bell, said: "It's another win for the activist investor community. Coast Capital had been putting pressure on FirstGroup to do something about this part of the business, initially suggesting a demerger but the sale should go down well given the good price achieved.
"FirstGroup will certainly be in a better financial shape thanks to the US disposals. That will be quite a relief for the company after a long period of management first being distracted by shareholder pressure and then having to deal with the brutal impact of Covid-19 on transport demand."