FirstGroup losses widen, Greyhound sale process 'well advanced'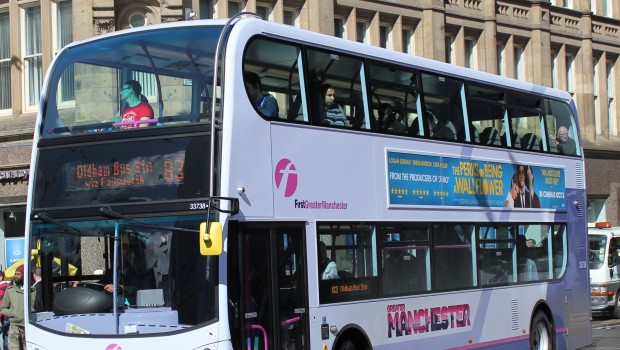 Shares in FirstGroup tumbled on Thursday after the transport operator said losses widened significantly in the first half and that the formal sale process for its Greyhound business was "well advanced".
In the six months to the end of September, pre-tax losses widened to £187.1m from £4.6m in the first half of last year, on revenue of £3.5bn, up from £3.3bn.
The company incurred an impairment charge of £124.4m for the US coach business, Greyhound, a North American self-insurance reserve charge of £59.3m and restructuring and reorganisation costs of £15.4m.
Chief executive Matthey Gregory said: "In the first half we continued to execute the clear commercial strategies in each of our divisions to ensure they deliver future progress and growth. In particular, we were pleased to have delivered another strong bid season and two complementary acquisitions in our largest business First Student, as well as the award of the West Coast Partnership to our rail venture with Trenitalia.
"We are, however, disappointed with the further deterioration in the US motor claims environment which has required an increase in insurance costs for our North American businesses. As ever, first half trading mainly reflects the highly seasonal nature of the group's operations, given the timing of the North American school holidays in our First Student business. Based on current trends and underpinned by our activities to reduce the cost base further, we are confident in delivering our trading expectations for the full year."
FirstGroup, which announced in May that it was looking to sell Greyhound, said it was engaged in ongoing discussions with bidders and that the formal sale process was "well advanced".
At 0905 GMT, the shares were down 16% at 108p.