FirstGroup faces shareholder battle over $4.6bn US deal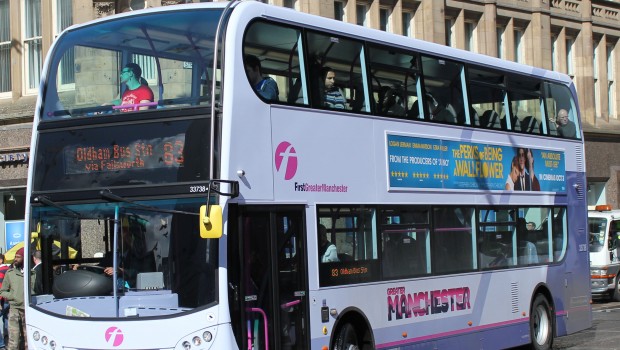 FirstGroup has urged investors to back the sale of two US businesses after its largest shareholder said it would vote against the deal.
The London-listed bus and train group last month agreed to sell First Student and First Transit to Swedish private equity firm EQT Infrastructure for $4.6bn. But late on Monday, Coast Capital said fellow investors should reject the deal unless the terms were "rapidly and substantively improved".
The New York-based investment firm, which has a 14% stake in FirstGroup, argued: "The proposed transaction is the result of a suboptimal and incomplete process at an inopportune time, made worse by a distribution of proceeds which see long-suffering shareholders receiving just 12% of proceeds."
FirstGroup has pushed back, however, claiming Coast Capital's statement contained "numerous inaccuracies and speculations".
It said the sale had followed a "comprehensive and competitive process" and disputed Coast Capital's claims that the proposal was at a "significant negative premium to their book value", arguing that the net proceeds on sale were in fact above the book value as at 30 September 2020.
Addressing the proposed distribution of sale proceeds, it said: "The group has a number of liabilities. As previously set out, in determining the use of proceeds, the board has sought to balance returning value to shareholders while also making a necessary and substantial contribution to the UK pension deficit, reducing its debt - including repayment of Covid Corporate Financing Facility to the UK government - and addressing other longstanding liabilities."
It concluded: "The board unanimously recommends the transaction as being in the best interests of all shareholders and recommends shareholders vote in favour of the sale of the general meeting on 27 May."
As at 1345 BST, shares in FirstGroup were trading 3% higher at 83.06p.
Gerald Khoo, analyst at Liberum, said: "Coast Capital's key objections include the achieved valuation, that the auction was allegedly non-exhaustive, and the proposed return of value to shareholder should be considerably higher: £600m versus £365m proposed. On the latter point, we agree there is the opportunity to return more cash to shareholders.
"However, further re-leveraging towards management proforma 2x net debt/EBITDA limit would need an EBITDA recovery and confidence that the pandemic has run its course. It is not clear to us that this would be the case within the next six months."