FirstGroup's Avanti told to improve West Coast service after deal extension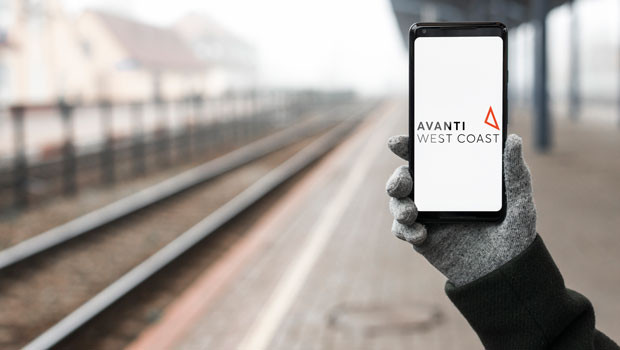 Transport operator FirstGroup has been told its struggling Avanti West Coast operation must "drastically" improve services after being awarded a six-month extension to its contract by the UK government.
Avanti West Coast is operating under an Emergency Recovery Measures Agreement introduced to support it during the Covid pandemic. The train company last month asked the government ministers to relieve it from performance target deadlines, as it was hit by driver shortages.
The contract extension, which was due to expire on 16 October, will run broadly under the same terms. Avanti runs trains between London, Birmingham, Manchester, Glasgow and Edinburgh.
Avanti came under fire for poor services after it slashed the number of trains between London and Manchester to only one an hour and releasing tickets only a few days in advance.
UK Transport Secretary Anne-Marie Trevelyan, said Avanti's performance had been "unacceptable" and it "must do more to deliver certainty of service to its passengers".
Opposition Labour leader, Keir Starmer, and the mayor of Greater Manchester, Andy Burnham have called for Avanti to lose its contract unless it increased services.
"We are committed to working closely with government and our partners across the industry to deliver a successful railway that serves the needs of our customers and communities" said, FirstGroup chief executive Graham Sutherland.
FirstGroup, which owns Avanti West Coast in a joint venture with Italy's Trenitalia, has said it plans to increase services from about 180 trains a day to 264 on weekdays as more drivers become available. It has also said it will improve ticketing services.
However, the extension was slammed by Burnham, who said the "lack of an acceptable rescue plan from the company – and clear conditions from the Government – means very few people in Greater Manchester will support this extension".
"The damage that Avanti's failing service is inflicting on our economy, and the huge disruption to passengers, is completely unacceptable. The company has shown itself to be unable to stabilise their service and fix problems with ticketing and the on-board experience for passengers."
"The thought of another six months of what we're currently experiencing is a huge concern."
Shadow transport secretary Louise Haigh meanwhile described the extension of the contract as a "slap in the face for passengers".
"This failing operator has caused travel misery, and the government's answer is to hand over millions more in taxpayers' cash and consign passengers to another six months of chaos. If the government had any interest in doing their job, they would strip this failing operator of the contract and finally put passengers first."
Reporting by Frank Prenesti at Sharecast.com