FirstGroup jumps after announcing intention to sell Greyhound unit, separate First Bus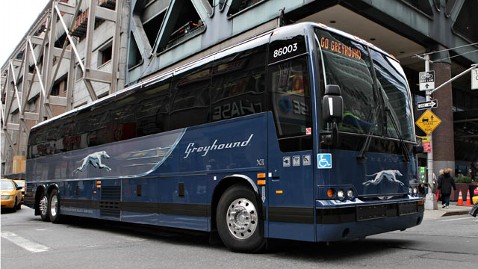 FirstGroup delivered a better than expected full-year performance, on the back of strength in its North American operations, outside of its Greyhound coach unit, and announced the results of a wide-ranging strategy review, including the proposed sale of the iconic coach franchise in the States and the separation of its First Bus operations in the UK.
Going forward, Gregory said that FirstGroup would focus on its First Student and First Transit units in the US, which provide home-to-school student transportation and outsourced transit management, respectively.
"We see significant potential to generate long term sustainable value and growth from the solid platform these businesses provide in the North American mobility services sector," Group chief Matthew Gregory said.
The company also intimated that it was awaiting the results of the UK government's Williams review of the country's rail sector.
"Any future commitments to UK rail will need to have an appropriate balance of potential risks and rewards for our shareholders," Gregory explained.
Underlying revenues at the international transportation group increased by 5.7% to £7,126.9m over the year ending on 31 March, for a 10.5% jump in adjusted operating profits to £332.9m.
Adjusted profits before tax were 13.1% higher to £226.3m on an adjusted basis, while earnings per share were up by 15.2% a constant currencies to 14.4p.
However, on a statutory basis the company still incurred in £97.9m. of losses before tax, although that was down from £326.9m in the previous financial year.
The difference between two reflected numerous one-off charges, including £94.8m of self insurance reserves in the US, a £102.1m onerous contract provision for the South Western Railway contract, £21.5m for the equalisation of guaranteed mininum pensions in the UK, £24.1m in restructuring costs linked to its withdrawal of Greyhound services in Western Canada and £16.2m of losses and asset impairments of its First Bus assets in Manchester.
The company's debt pile meanwhile shrank by 17.2% to £903.4m, alongside a net cash inflow of £197.3m, which management said was larger than expected thanks to the phasing of certain First Rail cash inflows.
For the year ahead, management said it was expecting revenue growth and financial progress in the Road divisions, offset by a reversion to more normal growth in Rail's profits, with adjusted earnings seen "broadly" in line with its expectations.
As of 0830 BST, shares of FirstGroup were ahead by 12.14% to 123.80p.