Finsbury predicts profit increase as sales improve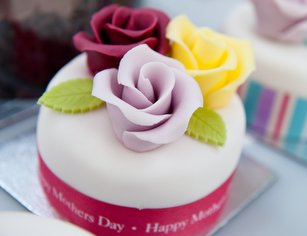 Finsbury Food predicted annual profit would rise as it reported improving sales performance in the first few months of the year.
The FTSE 250 cakemaker said sales fell 3.4% from a year earlier in the first four months of the financial year compared with an 18.9% drop in the final quarter of the previous year.
The revival was driven by strong sales to retailers, partly offset by weaker UK foodservice trading. As long as schools and take-away channels stay open foodservice performance will be "robust", Finsbury said in a trading update before its annual general meeting.
A crackdown on costs and waste has yielded major improvements, the company said. Finsbury, whose licensed brands include Disney and Weight Watchers, sells cakes, bread and snacks to customers including UK retailers, schools and takeaway outlets.
"The group has proven itself to be resilient throughout the Covid-19 pandemic, responding quickly to deliver a robust trading performance in what has been a period of unprecedented demand swings," the company said.
"Given the strong trading and wider operational performance in the first four months of the new financial year, and assuming that an effective Brexit deal can be reached, the board expects to deliver further sales and profit growth in the current financial year."
Finsbury shares, down by a third in 2020, rose 2.8% to 66.3p at 09:00 GMT.