Ferrexpo suspends operations after Russia missile attacks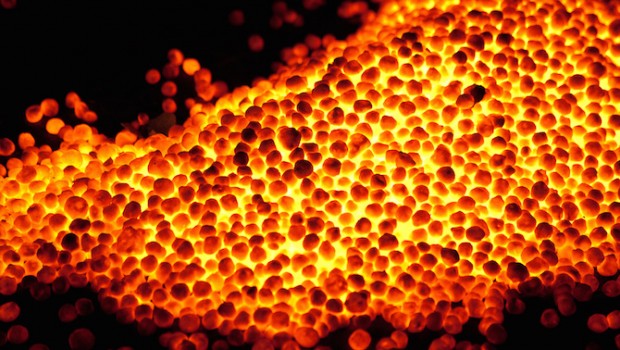 Iron ore pellet maker Ferrexpo said it had suspended operations in Ukraine after Monday's Russian missile strikes on the country damaged electrical power infrastructure.
Ferrexpo said a limited power supply is available at its operations, which is being prioritised for critical equipment required for essential services and local communities.
"Engineers are currently conducting an assessment of the damage incurred to electrical infrastructure, and an estimate of the period of production downtime as repairs are carried out," the company said on Tuesday.
"The group can confirm that it currently has a sufficient volume of its products, either currently in transit and or in stockpiles, to meet its expected sales volumes, subject to logistics corridors remaining available. The situation is developing and the group will update the market further, as appropriate."
Chief executive Jim North said no staff had been injured in the attacks, which hit the capital Kyiv and other cities, with many missiles hitting civilian areas and killed 19 people, according to latest figures.
"The events of yesterday have resulted in significant damage to major cities across Ukraine, as well as a power outage at our operations and local communities. We are working to ensure that power is provided in critical areas, both within our facilities and in local communities, in order to support the safety of our workforce and community members," he said.
Reporting by Frank Prenesti for Sharecast.com