Ferrexpo revenue and earnings halve amid war in Ukraine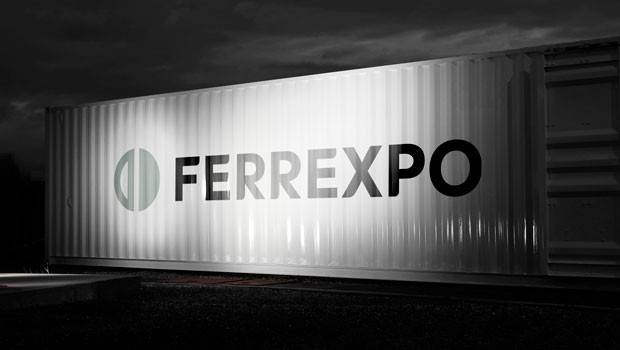 Ukraine-focussed iron ore pellet producer Ferrexpo reported a 50% fall in revenue in its 2022 results on Wednesday, to $1.2bn, due to "operational and logistics constraints" caused by the ongoing Russian invasion.
The FTSE 250 firm said that despite challenging circumstances, its net cash flows from operations remained positive at $301m.
It said the reduction in revenue had a significant impact on its underlying EBITDAA, however, which decreased 47% to $765m.
Ferrexpo said its capital investment for the year totalled $161m, down from $361m in 2021.
The company said it continued with its sustaining and expansion projects despite the constraints imposed by the war.
Ferrexpo maintained a net cash position of $106m at year-end on 31 December - a 9% decrease from the prior year.
"Operationally, our assets have produced in line with accessible markets, with the closure of Ukraine's access to the Black Sea placing a significant impediment in our ability to access seaborne markets," said non-executive chair Lucio Genovese.
"We did, however, continue to deliver throughout the year to our European customers.
"This is testament to the long-term, sustainable relationships that we have built with our customer base."
Looking ahead, Genovese said the company saw positives in Ukraine's potential as a supplier of high-grade, high-quality iron ore to the global steel industry, particularly in Europe, which was taking significant steps to reduce its greenhouse gas emissions footprint.
"As a company with existing capacity to be one of the world's largest producers of blast furnace iron ore pellets, we are well situated to serve this shift in the near-term.
"Beyond blast furnaces, a number of steelmakers worldwide are looking towards a longer term pathway to green steel and electric arc furnaces, with direct reduction pellets representing a known pathway for green steel production.
"As such, we have continued to develop our offering of this particular product, which represented 6% of our production in 2022."
At 1009 GMT, shares in Ferrexpo were down 5.56% at 124p.
Reporting by Josh White for Sharecast.com.