Ferrexpo lowers short-term production schedule as Russia-Ukraine war rages on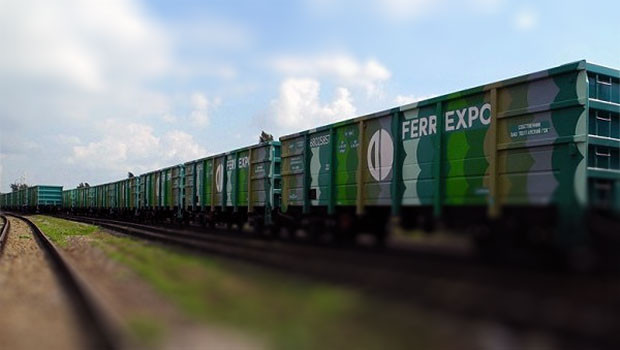 Iron ore pellets exporter Ferrexpo lowered its short-term production schedule for the summer months on Monday as it issued an update on its logistics export network and operations in Ukraine.
Ferrexpo stated that Ukraine's Black Sea Ports remained closed and that it had been forced to divert all of its iron ore pellet sales to European markets via the country's "diverse railway network", as well as via its barging operations. However, it also acknowledged that Russia's invasion of Ukraine had resulted in "periodic disruption" to the railway network across the country, with the national rail operator having to consistently repair and re-open damaged sections of the network following air strikes.
The FTSE 250-listed group added that it had recently been notified of further infrastructure damage as a result of a Russian missile strike in southwest Ukraine, which has reduced the company's ability to use its barging operations, which accounted for 800,000 tonnes of iron ore deliveries in 2021.
From an operational standpoint, Ferrexpo said it had produced 4.4m tonnes of iron ore pellets as of the end of May, representing a level 8% below the same point in 2021, and stated it also had a combined 400,000-tonne increase in iron ore inventories in March, April and May, which it will look to reduce as logistics constraints ease.
Ferrexpo said it will continue to operate its assets in accordance with the volume of sales that were accessible given the ongoing conflict in Ukraine. However, as a result of the damage to infrastructure and increase in inventories of iron ore pellets, Ferrexpo opted to lower production for a period of time, until an alternative logistics route can be agreed, damaged infrastructure can be reopened and/or Ukraine's Black Sea ports resume activities.
Chief executive Jim North said: "Russia's invasion of Ukraine has created a changeable and unpredictable situation, and one in which our management team is continually having to adapt and evolve our approach to operating.
"In light of the news announced today, we are lowering our short-term production schedule for the summer months, and we will look to increase production once we have greater clarity on logistics going forward."
As of 0820 BST, Ferrexpo shares were down 5.54% at 155.20p.
Reporting by Iain Gilbert at Sharecast.com