Ferguson reinstates dividend after better-than-expected recent trading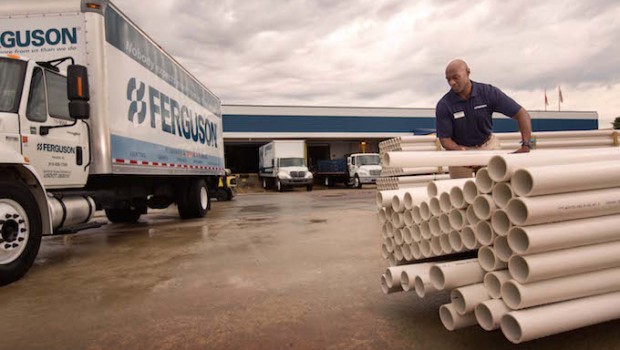 Plumbing and heating products distributor Ferguson posted a small decline in full-year profit and revenue on Tuesday as its UK business was hit by the Covid-19 pandemic, but said it was reinstating its dividend after better-than-expected recent trading and announced the appointment of a new chief financial officer.
In the year to the end of July, pre-tax profit fell 4.8% to $1.3bn on revenue of $21.8bn, down 0.9% on the previous year.
Revenue in the UK was down 15.4%, primarily due to the Covid-19 lockdown restrictions, while revenue in Canada fell 9.1%. Ferguson said industrial end markets and Western Canada were weak during the year and markets remained generally challenging even prior to the countrywide Covid-19 lockdown period.
Chief executive Kevin Murphy said: "On an ongoing basis we delivered group revenue growth and grew trading profit ahead of revenue despite lockdowns in the second half.
"We continue to execute our strategy of developing the business through organic growth and given recent better than expected trading we are now proposing to reinstate ordinary dividends."
The company declared a dividend of 208.2 cents per share, in line with last year.
"It is impossible to predict the future progress of the virus, or its economic impact and we expect the current levels of uncertainty to continue for the foreseeable future," said Murphy. "However, the fundamental aspects of our business model remain attractive and since the start of the new financial year Ferguson has generated low single digit revenue growth in the US in flat markets overall."
Ferguson also announced the appointment of Bill Brundage as its new chief financial officer and an executive director with effect from 1 November. Brundage is currently CFO of Ferguson Enterprises.