FCA 'looking into' sterling rise before BoE rate announcement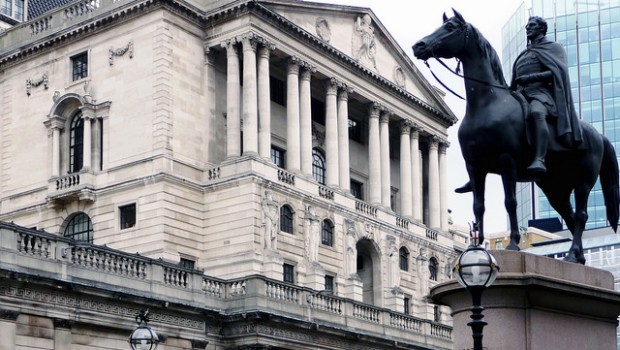 The Financial Conduct Authority said on Friday that it is looking into the surge in sterling that took place just seconds before the Bank of England's interest rate announcement on Thursday.
Just before the BoE rate announced at midday that it had voted 7-2 to stand pat on interest rates at 0.75%, the pound rose to 1.3089 against the dollar from 1.3023.
The FCA said: "We are aware of the incident and are looking into it."
The FCA is the markets regulator. It does not typically regulate spot FX but it can fall within the perimeter in certain circumstances, for example where a spot trade is part of a transaction in a regulated financial instrument or where manipulation of prices on spot FX markets impacts the prices on regulated markets such as those for FX derivatives, or impacts on a benchmark.
Former Monetary Policy Committee member Andrew Sentence told the BBC's Today programme that its nine members make a decision on the interest rate a day before it is announced.
He said: "There is confidential information circulating in the Bank for quite a long time. But it could just be something coincidental, so we shouldn't jump to conclusions."