Exscientia to screen 15,000 drugs to find coronavirus cure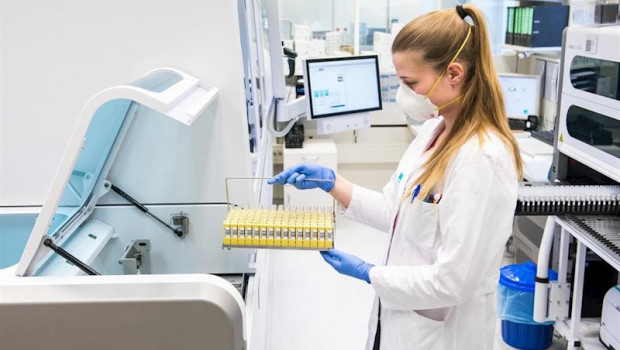 Oxford-based artificial intelligence firm Exscientia is set to screen over 15,000 drugs for effectiveness against the Covid-19 in an aim to try to find a cure.
Exscientia develops new medicines and teamed up with a UK national science facility Diamond Light Source for the project.
According to the Guardian, Exscientia hopes to discover a drug that can be used to treat coronavirus within the next six to 12 months.
Any potential treatment could be made available for compassionate use before clinical trials are completed.
The drugs screened have already been approved for human use in clinical trials or pre-clinical studies. They will be screened with the help of algorithms and machine learning.
The algorithms will learn what molecular features make for effective drugs and apply this to the Covid-19.
Prof David Stuart, director of life sciences at Diamond and professor of structural biology at Oxford University, said: "The drugs we are testing have either been approved by the [US regulator] FDA for other diseases or have been extensively tested for human safety. By being able to repurpose existing molecules, we can save a lot of time in the drug discovery process, meaning a faster route to clinical trials, and potentially a treatment for patients."
The project hopes to have full data sets within six to eight weeks.
Already academics and experts have been studying the Japanese anti-flu drug favipiravir and the Ebola drug remdesivir, which has emerged as a frontrunner. The first results from human trials of remdesivir in China and the US are due in April.