Experian's revenue growth in line after strong North American performance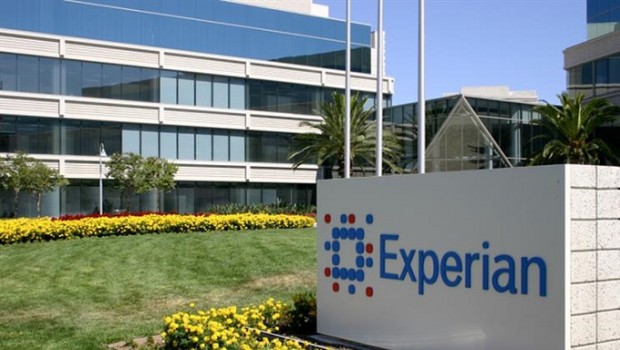 Experian reported first quarter total revenue growth of 4% on Tuesday, with overall growth in line with expectations after a strong contribution from its North American activities.
The credit reporting company's revenue increased by 9% at actual exchange rates in the region, with the increase driven by a first time contribution from newly acquired AllClear ID, a Texas-based identity theft protection business.
However, this was offset by the FTSE 100-listed company's performance in the rest of the world, with revenues at actual exchange rates falling by 1%, 6% and 1% respectively in Latin America, the UK and Ireland and EMEA/Asia Pacific.
Experian, which operates 28 credit bureaus globally, said its drop in UK revenue was due to a 13% decline in revenue from its decisioning segment, a 1% fall from its B2B segment and squaring up against strong comparatives from the year before.
Brian Cassin, chief executive of Experian, said: "We have started the year well and in line with our expectations. Q1 total revenue growth was 7% at constant exchange rates and organic revenue growth was 6%. At actual exchange rates total growth was 4%. We are excited about our prospects and for the year ahead our guidance is unchanged."
Analysts at Shore Capital said the "strong" start to Experian's financial year meant they would leave earnings estimates unchanged, lauding the revenue growth from the North American operations and the core data segment in the UK and Ireland, which saw a 9% increase in returns.
"We expect Experian to continue to deliver good organic growth with strong cash generation reflecting stable margin performance – leveraging growing demand for its data capability across geographic regions and vertical segments," said the analysts.
Experian's shares were down 2.51% at 2,357.29p at 0806 BST.