Experian reports strong start to year after profit rises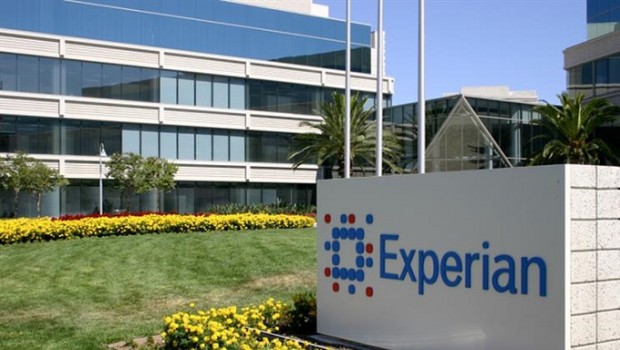 Experian said it made a strong start to the current financial year as the company reported a 14% increase in annual profit and fourth-quarter revenue growth at the top of guidance.
Pretax profit rose to $1.08bn (£0.76bn) from $942m in the year to the end of March as statutory revenue increased 4% to $5.37bn. Organic revenue growth was 5% in the final quarter of the year.
The company kept its second interim dividend unchanged at 32.5 cents a share taking the annual the annual payout to 47 cents - the same as a year earlier. Experian said it would buy back $150m of shares, mainly to offset stock awarded under employee share plans.
Experian said it expected organic revenue growth of 15-20% in the first quarter. The FTSE 100 group predicted annual organic revenue growth of 7-9%, total revenue to increase 11-13% and strong margin accretion.
Brian Cassin, Experian's chief executive, said: "Experian delivered a strong performance this year, even as the world faced the testing times posed by the Covid-19 pandemic. We are off to a strong start to FY22 and expect Q1 organic revenue growth in the range of 15-20% which gives us every confidence of another successful year ahead."
Growth in North America and Latin America offset declines in other regions in the year to the end of March. Organic revenue increased 7% in North America and 9% in Latin America. Organic revenue fell 6% in the UK and Ireland and 14% in Europe, Asia Pacific and other regions.