Evraz steel output falls due to unscheduled downtime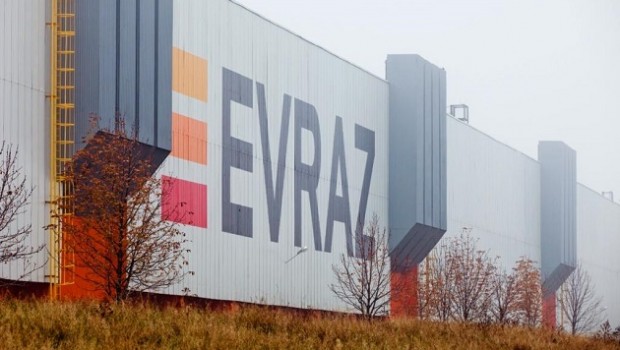 Evraz reported a 1.7% fall in consolidated crude steel output quarter-on-quarter on Thursday, to 3.41 million tonnes, which it put down to unscheduled downtime of the sintering machine at ZSMK.
The FTSE 100 miner and steelmaker said total sales of steel products dropped 9.9% to 3.01 million tonnes in the first quarter, driven mainly by lower sales of semi-finished products amid reduced steel availability due to lower pig-iron production volumes, as well as a seasonal decline in sales of construction products and a local decrease in demand for rails in Russia.
Total raw coking coal production climbed 7.8%, meanwhile, to 6.49 million tonnes.
"Most of the growth came from the Novokuznetsk site, where the Uskovskaya mine finished moving to a new longwall and the Erunakovskaya mine dealt with the impact on its production from higher gas levels in the fourth quarter of 2020," the company said in its statement.
"While the Mezhdurechensk site's overall output was little changed, Razrez Raspadsky increased its volumes by 120% quarter-on-quarter after resuming production in the third quarter of 2020."
Coking coal concentrate production was up 3.6% at 4.24 million tonnes, thanks to increased coal mining volumes.
External sales of iron ore products fell 30.1% to 311,000 tonnes.
"One of the primary drivers was a decline in concentrate production at KGOK, which went down [after] lower iron content in mined ore and severe weather conditions, resulted in unscheduled equipment repairs.
"In addition, shipments of iron ore products to NTMK were increased to restore reserves."
Finally, external sales of vanadium products were 19.7% lower at 3.38 million tonnes, due to serving the more active Chinese oxide market, supported by destocking, as well as accelerating oxide sales by changing the regional oxide sales mix in the fourth quarter of 2020.
At 0806 BST, shares in Evraz were down 1.09% at 655.36p.