Evraz reports some production, sales difficulties in third quarter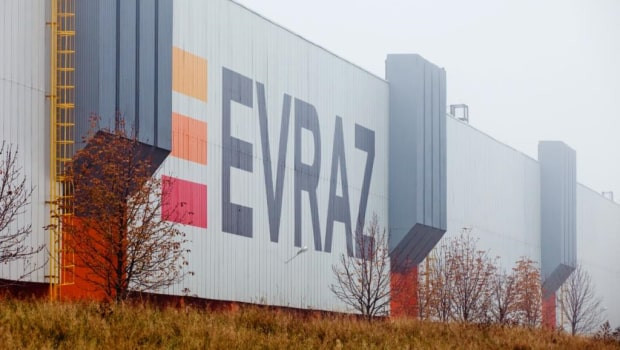 Evraz reported a 1% improvement in its consolidated crude steel output quarter-on-quarter on Thursday, to 3.4 million tonnes, mainly due to an 18.3% rise in production volumes at Evraz North America.
The FTSE 100 miner said production at its Russian operations decreased slightly quarter on quarter, by 1.4%, amid scheduled capital repairs.
Total sales of steel products decreased by 8.2% on the quarter, which the company put down to a slowdown in the Russian construction products market, accompanied by lower sales of railway and semi-finished products because of logistics restrictions on the route and detentions in ports amid inclement weather.
That, the board said, was partly offset by better performance at Evraz North America again.
Total raw coking coal production fell by 2.3% quarter-on-quarter to 4.98 million tonnes, following scheduled longwall movements at the Osinnikovskaya, Yerunakovskaya-8, Uskovskaya and Raspadskaya mines.
"In addition, the Raspadskaya-Koksovaya mine had to temporarily slow its operations because of difficult geological conditions," the board said.
"Output from the remaining assets increased during the quarter."
Total coking coal concentrate production, including both the steel and coal segments, decreased by 1.8% quarter-on-quarter to 3.75 million tonnes, primarily due to a reduction of coke production at Evraz ZSMK.
"The coal segment's standalone coal concentrate production remained at the level of the second quarter."
External sales of iron ore products decreased by 10.1% quarter-on-quarter to 303,000 tonnes, which Evraz said was driven by the partial shift of sales to the fourth quarter, amid temporary logistics restrictions westwards due to vessel delays.
At the same time external sales of vanadium products fell by 11.8% to 2.86 million tonnes, mainly because of reduced global demand from the automotive sector amid the semiconductor shortage and slowdowns in the Russian oil, gas and rail sectors.
"In addition, some global steel mills scheduled major maintenance during the summer months," Evraz said.
At 0939 BST, shares in Evraz were down 0.75% at 633p.