Evraz Q4 output rises as Russia production increases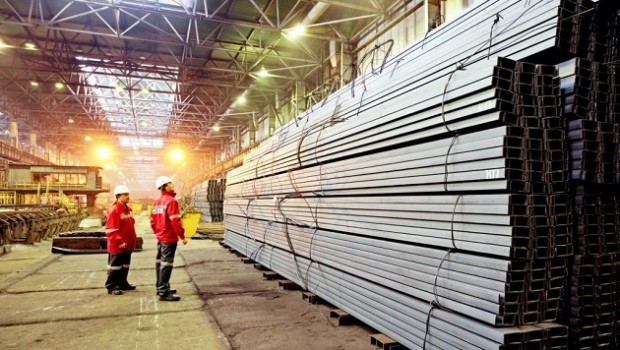 Evraz's steel output rose 7.4% in the fourth quarter as its Russian plant increased activity after repairs and volumes improved in North America.
Total steel production rose to 3.467m tonnes in the three months to the end of December from 3.227m tonnes in the third quarter. Sales of steel products rose 12% to 3.41m tonnes from the quarter before as sales of semi-finished products jumped 30.4%.
Annual production fell 1.3% to 13.63m tonnes in a year disrupted by Covid-19 and reduced demand in the oil and gas industry, the FTSE 100 company said in a trading update.
The increase in fourth-quarter output was mainly at the company's giant NTMK plant in west-central Russia, which increased production after scheduled capital repairs in the third quarter.
Production rose 5.2% to 3.044m tonnes in Russia in the fourth quarter compared with a 0.8% rise for the full year. In North America production increased 26.6% to 423,000 tonnes in the fourth quarter and fell 15.1% during the year.
Evraz said: "In Q4 2020, crude steel production was 26.6% higher [quarter on quarter], following increased demand for flat-rolled and construction products driven by a market recovery. In FY2020, crude steel production was down 15.1% [year on year], mainly due to market turbulence amid the Covid-19 pandemic and energy market uncertainty, which led to falling demand and lower production volumes."