Evraz and Polymetal to leave FTSE 100, Howden set to join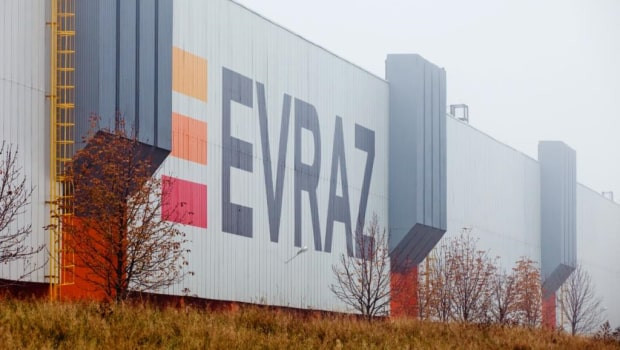 Evraz and Polymetal International will drop out of the FTSE 100 after the shares were hammered by Russia's invasion of Ukraine with Howden Joinery ready to join the index of top public companies.
The first FTSE reshuffle of 2022 will be announced on Wednesday based on Tuesday's closing share prices.
Evraz, partly owned by Roman Abramovich, and Polymetal shares are each down by almost 80% in 2022 and the companies are well below the 110th position needed to stay in the FTSE 100. Both companies have large operations in Russia, and investor confidence has been shaken by the war in Ukraine.
Shares of Howden are down in 2022 but the kitchen company's market value of £4.9bn puts it in position to be promoted to the FTSE 100 after a strong run in 2021.
Howden shares have gained 18% in the past year based on the UK's strong housing market. Gold producer Endeavour Mining is also in position to join the list of top shares.
Royal Mail is another candidate for demotion after returning to the FTSE 100 in June following an absence of more than two years. The company bounced back because of the surge in online parcel deliveries during the pandemic but it has been hit by rising costs.
The likely replacements if Royal Mail drops out are either Centrica, which owns British Gas, or easyJet. On Tuesday easyJet was valued at £4.32bn, behind Centrica with a market value of £4.51bn. Both companies dropped into the FTSE 250 in June.
Richard Hunter, head of markets at Interactive Investor, said: "The first FTSE 100 reshuffle of 2022 is likely to be reflective of the current market turmoil resulting from geopolitical tensions.
"The precipitous falls in the share prices of miners with Russian exposure have guaranteed that both Evraz and Polymetal will lose their FTSE 100 status.
"Centrica has been boosted by a recent return to a healthy profit having dealt with a sizeable pension deficit and the possibility of a return to dividend payments emerging into view.
"A promotion for easyJet would be the latest in a rollercoaster ride which has seen the shares relegated from the FTSE 100 in June 2019 and promoted again in December 2019, only to be relegated once more along with Centrica in June 2020."
The FTSE 100 reshuffle is managed so that companies do not move in and out too often. To be relegated a company's market value must be below that of the top 10 companies beneath it and to gain promotion a FTSE 250 company's valuation must exceed that of the bottom 10 in the FTSE 100.
The changes for the current reshuffle will be announced after the market closes on 2 March and take effect on 21 March.