Eve Sleep on track to beat expectations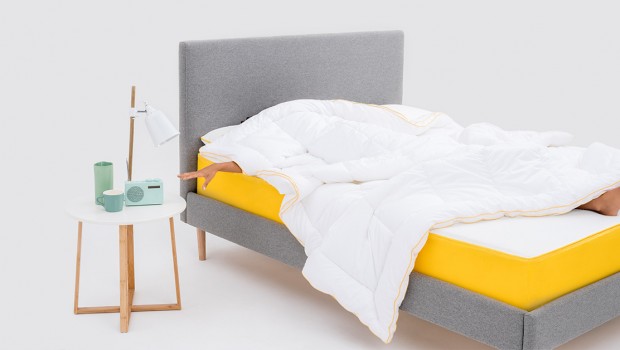 Eve Sleep said it was on track to exceed its own expectations for the current financial year after strong summer trading for the online mattress and bedding company.
The company said trading beat expectations for July and August, building on strong sales in May and June, as shoppers bought goods online and concentrated purchases on items for the house. Annual revenue will be at least £22m, reducing losses and improving the company's cash position, it said.
"It is now clear that notwithstanding some important trading periods in the coming four months, the company is on course to exceed the board's original expectations," Eve Sleep said in a trading update.
The AIM-listed company's shares rose 5% to 6.41p at 11:57 BST.
The company's business has picked up during the Covid-19 crisis after struggling in 2019 amid weak consumer confidence and intense competition between mattress sellers. Eve Sleep scrapped merger talks with rival Simba a year ago to concentrate on overhauling its own business.
Chief Executive Cheryl Calverley said: "This guidance upgrade is evidence of our momentum and the success of our rebuild strategy, against a backdrop of a consumer landscape shifting to online and market trends in favour of homewares and sleep wellness. Whilst economic uncertainty is likely to remain for some time, we are starting to look beyond our rebuild strategy to the next stage of growth."
Homeware sales have performed strongly as people have spent more time indoors while sales of clothes and shoes have suffered because many people have been working from home. The Covid-19 lockdown also sparked interest in wellbeing, including the importance of sleep.
The company is due to publish results for the six months to the end of June on 15 September.