Eurozone inflation pushes higher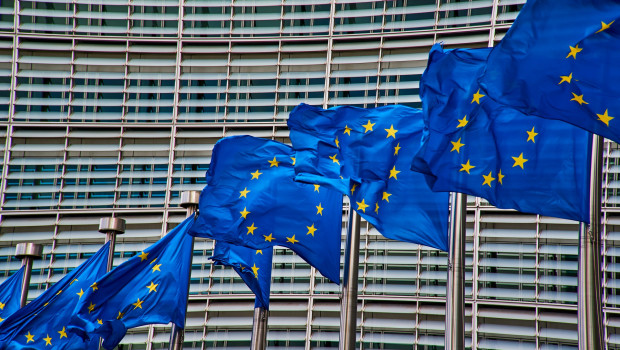 Eurozone inflation pushed higher in June, official data showed on Tuesday, as soaring energy prices weighed heavily.
According to final estimates from Eurostat, the European Union's statistical office, annual inflation was 8.6% last month, up from 8.1% in May and in line with consensus. Core inflation, which strips out more volatile elements, eased 0.1 percentage points to 3.7%, also in line with forecasts.
In the wider bloc, annual inflation was 9.6%, compared to 8.8% a month previously.
A year previously, Eurozone inflation was 1.9%, and 2.2% across the EU.
The biggest impact on inflation was energy, which contributed 4.19 percentage points and is now running at 42.0% year-on-year. That was followed by food, alcohol and tobacco, with a 1.88 pp contribution, services, and then non-energy industrial goods.
Wholesale oil and gas prices have soared following the invasion of Ukraine, pushing up inflation across Europe, which is heavily dependent on energy imports from Russia.
Within individual countries, the annual inflation rate in France was 6.5%, 8.2% in Germany - the bloc's biggest economy - 8.5% in Italy and 10% in Spain.
Eurostat also published data on the construction sector on Tuesday, which showed seasonally-adjusted production edging 0.4% higher in the Eurozone in May, and rising by 0.8% across the wider bloc. In April 2022, production fell by 1.0% and by 1.1% in the Eurozone and EU respectively.
The rise was driven by a 2.3% increase in civil engineering in the Eurozone; building construction was down 0.3%.
Melanie Debono, senior Europe economist at Pantheon Macroeconomics, said: "Eurozone construction output would have fallen in May were it not for a month-on-month rebound in civil engineering activity, partially reversing the 4.9% drop in April. Meanwhile, building activity was a drag on the headline.
"We think output will have more than reversed May's increase in June. Our base case is for a monthly decline of around 0.5% to 1.0% on the month in June, such that output across the second quarter fell by 0.5% to 1.0% over the quarter, partly reversing the 3.5% increase in the first quarter and contributing to the slowdown in the GDP growth.
"The weaknesses in the surveys in June, particularly the new orders indices, suggest the sector will start the third quarter on a weak footing."