Europe midday: Shares slip further despite German Ifo data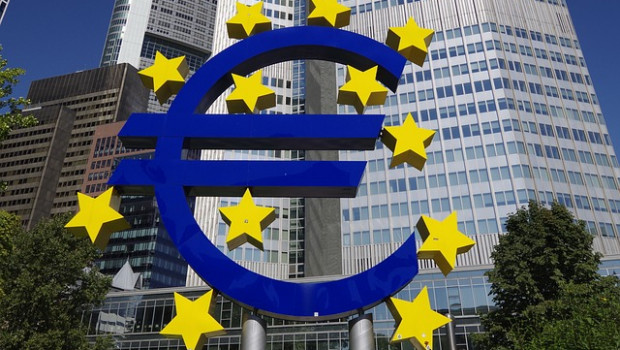 European shares slipped further into the red at midday on Wednesday, despite data showing German business sentiment had improved.
The pan-regional Stoxx 600 index was down 0.13% at 0820 GMT, with markets mixed across the Continent. US stocks were lower overnight after a gloomy earnings statement from Microsoft.
"Microsoft's results showed a better-than-expected performance for its cloud computing division Azure, showing that there is resilient demand from firms who want to make efficiencies and cost-savings," said Hargreaves Lansdown analyst Susannah Streeter.
"But overall revenue growth lower than expectations, companies and consumers are clearly belt tightening and Microsoft is cautious about the quarter ahead with sales momentum slowing."
The tech sector was also hit by news that the US Justice Department filed a lawsuit against Google, alleging the company violated anti-trust laws by abusing its monopoly in ad technology.
UK stocks gained after UK factory gate prices fell to 14.7% year on year, a nine-month low.
Business confidence in Germany, the euro area's largest economy, improved by as much as expected at the start of 2023, the results of a closely followed survey showed.
The IFO Institute's business confidence index rose from 88.6 points in December to 90.2 for January. That was exactly as forecast by economists and marked a seven-month high.
In equity news, easyJet shares soared as the low-cost airline said it expected to beat annual profit expectations. Rivals Wizz Air, British Airways owner IAG, Ryanair and Lufthansa all flew higher on the news.
ASML gained after the supplier of equipment to chip makers reported better-than-expected earnings.
Germany defence firm Rheinmetall was up on news that Berlin was set to approve the deployment of Leopard 2 tanks to Ukraine in its fight against Russia.
Danish IT consultancy Netcompany shed more than 20% despite reporting higher revenue and earnings, as it warned of a challenging environment which it said would affect future growth and earnings.
French train maker Alstom fell, despite posting an 8% rise in third-quarter sales, helped by better-than-expected in Europe.
Reporting by Frank Prenesti for Sharecast.com