Engage XR tumbles after profit warning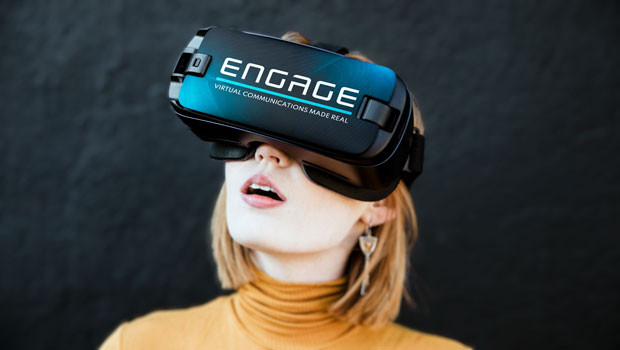 Metaverse-focussed technology company Engage XR said in an update on Monday that, while performance over the year ending 31 December had been positive, with "good growth" in 'Engage' revenues, there had been a slower-than-expected conversion of the group's pipeline at the end of the second half.
The AIM-traded firm said that came as customers delayed making contract decisions in the current, "challenging" global economic conditions.
It said that while interest in 'Engage' was strong, the board expected that the group would be behind current market expectations for 2022 in terms of revenue and EBITDA losses.
The board currently expected to report group revenues for the year ending 31 December of between €3.5m and €4m, with an EBITDA loss of between €5.6m and €5.9m.
It said that would reflect the group's increased headcount, while 'Engage' revenues were expected to have increased by at least 70% year-on-year, to now represent around 86% of group revenue.
The group said it expected the net cash position to be about €1.9m as at 31 December, down from €7.8m at the end of 2021.
Engage XR's board said it was evaluating its available options to "eliminate discretionary spending" and deliver cost savings while ensuring that the group remained "well-positioned" to capitalise on the "encouraging pipeline of opportunities" for 2023.
"Engage platform revenues for 2022 have grown in excess of 70% - they continue to grow, but at a slower rate than originally projected for the final quarter of this year," said chief executive officer David Whelan.
"Our products are highly sought after by some of the world's leading companies, including KPMG, Kia, HTC, Meta and Stanford University to name but a few.
"However, the purchasing cycle has lengthened significantly during the final quarter of the year."
Whelan said that while the company was taking steps to cut costs and preserve its balance sheet, it was "pleased" the pipeline remained "encouraging".
That, together with the positive response to the launch of 'Engage Link', gave the firm optimism in its long-term prospects.
"We have been focussed on building world-leading partnerships with companies and organisations rather than closing multiple smaller short-term deals during 2022.
"This focus on larger-scale opportunities that have taken longer to close has caused us to miss our overall revenue target for this year.
"The group is currently working with 22 Fortune 500 companies and has a robust and growing pipeline already in place for 2023."
The board remained confident about the group's growth opportunities in the next year and beyond, David Whelan added.
He said that confidence was based on 'Engage' platform revenues growing in excess of 70% during 2022, and its average deal size increasing more than 17% year-on-year.
"Despite the unique cost pressures this year, we have built a product that is selling, and our business model is working.
"Our ambition remains to become the enterprise platform of choice for metaverse applications, and we have seen increasing revenue from many of our current clients year on year.
"It is still early days however the core idea and functionality of our platform is starting to shine through, and we remain confident in our ability to deliver long term shareholder value."
Engage XR said it would provide a further trading update in January, after the end of the financial year to 31 December.
At 1504 GMT, shares in Engage XR Holdings were down 46.15% at 7p.
Reporting by Josh White for Sharecast.com.