Engage XR reports strong first quarter performance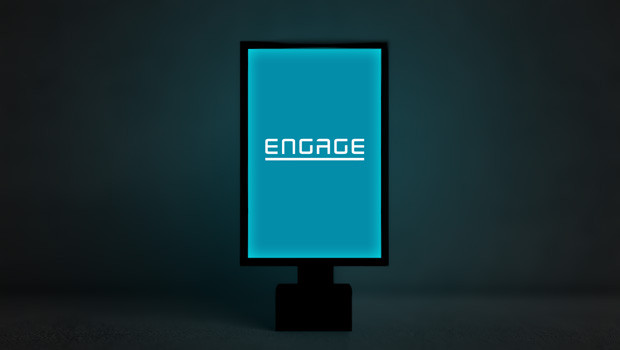 Engage XR reported strong revenue growth in its first quarter on Thursday, of around 40% year-on-year, driven by the successful launch of its corporate metaverse platform Engage Link in November.
The AIM-traded firm said it won new clients in the three months ended 31 March, including an international food processing company, a multinational energy firm, and a global education organisation.
Existing customers had meanwhile renewed their contracts with significant uplifts, the board said, with Engage Link's current clients including Kia, HSBC, MTN, KPMG, Pfizer, Adtalem, and Pearson.
The company's pipeline of opportunities showed good growth, the directors added, enhanced after Engage XR hosted its first virtual reality (VR) concert starring Norman Cook, better known as Fatboy Slim.
It said the concert, 'Eat Sleep VR Repeat', was a success, drawing a global audience, with the company now exploring new commercial opportunities arising from the event.
In November, Engage XR signed a commercial reseller agreement with computer and smartphone manufacturing giant Lenovo.
The agreement followed the announcement of Lenovo's plans to launch a new all-in-one VR headset engineered for enterprise customers, branded the 'Lenovo ThinkReality VRX'.
Engage said the headsets would be available early in the second half, with the company being the "premium enterprise offering" for Lenovo's customers.
Engage XR said the net cash position as at 31 March was €10.8m, compared to €2.2m on 31 December, after the successful completion of an oversubscribed placing in February.
"At Engage XR, we see the metaverse as being 3D internet, spatial internet, or immersive internet," said chief executive officer David Whelan.
"It won't change all aspects of our current internet as it is today, but areas where we are focused on, such as remote education, remote events, online training, entertainment, and marketing, will be transformed by the metaverse.
"Anywhere large groups of people need to collaborate or attend something remotely is our sweet spot, and the metaverse as a term should not be confused with NFT's crypto or other 'Web 3' components and policies."
Whelan said that after a strong 2022 in terms of revenue growth, the company was "delighted" that it had continued into the current financial year, with an "excellent start" to 2023.
"Engage Link is attracting huge interest, and the Fatboy Slim concert was both well reviewed and acted as an incredible demonstration of what can be achieved in Engage Link.
"We are adding more functionality all the time and have already developed and demonstrated the integration of artificial intelligence into the platform working with ChatGPT and other OpenAI protocols.
"We expect to have artificial intelligence client offerings later this year, which will completely transform how users communicate, interact and build within the metaverse."
Engage XR had an "exciting" pipeline of opportunities, David Whelan added, explaining that it was working with Lenovo, which was bundling its hardware with Engage XR software licences for large corporate clients.
"During 2023, we expect the use of the metaverse by corporations and educational institutes to only increase, and we want Engage XR to be at the forefront of this use."
Engage XR said its final results for the 12 months ended 31 December would be announced on 23 May.
At 1358 BST, shares in Engage XR Holdings were up 27.07% at 4.13p.
Reporting by Josh White for Sharecast.com.