Energean shares surge on profit rise, higher production outlook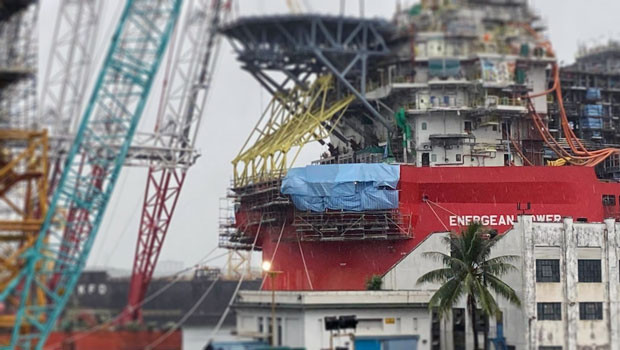 Shares in Energean surged on Thursday as the gas producer almost doubled annual 2022 profits and said it expected output this year would reach 131,000-158,000 barrels of oil equivalent (boed) per day after the launch of its main Karish field off Israel.
Core earnings at the Eastern Mediterranean-focused company rose 99% to $421.6m as revenues increased 48.3% to $737m, sending the stock more than 10% higher.
Karish, which uses a floating production, storage and offloading vessel (FPSO), was forecast to deliver 4.5-5.5bn (bcm) of gas to Israel this year, with Energean increasing capacity to 8 bcm. It expects its production to reach 200,000 boed by the second half of 2024.
"The first quarter of 2023 has continued the positive trend. Production from Karish is in line with our expectations, and in February we supplied the first Israeli hydrocarbon liquids export cargo to international markets."
"In Egypt, we achieved first gas at NEA/NI with three further wells due to come onstream during the year. In Italy, we are the third largest producer of natural gas and look forward to increasing our contribution towards the country's energy supply and in Greece, we are continuing our efforts to explore the untapped resources of the country," the company said on Thursday.
"The remainder of 2023 will see us present the development concept for the Olympus Area, offshore Israel, and increase the capacity of the Energean Power FPSO to 8 bcm/yr. Through our gas contracting strategy we are in a unique position to have a very predictable and stable cashflow despite turbulence and challenges in the international financial markets."
Reporting by Frank Prenesti for Sharecast.com