Endeavour Mining hikes full-year dividend target after strong first half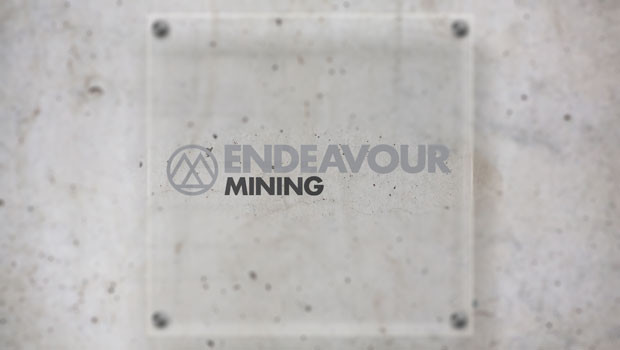 Endeavour Mining said it was "well-positioned" to achieve its full-year production guidance of between 1,315,000 and 1,400,000 ounces after its first half on Wednesday, at an all-in sustaining cost of $880 to $930 per ounce.
The FTSE 100 company put that confidence down to "robust" production in the six months ended 30 June, of 702,000 ounces at an all-in sustaining cost of $900 per ounce.
Second quarter production totalled 345,000 ounces at an all-in sustaining cost of $954 per ounce, as the company's cost base benefitted from favourable euro-dollar currency variation, offsetting higher fuel costs.
Adjusted net earnings totalled $245m, or 99 cents per share, for the first half, and $111m, or 45 cents per share, for the second quarter.
Operating cash flow came in at $553m, or $2.22 per share, for the first six months, and $253m, or $1.02 per share, for the three months ended 30 June.
Endeavour's net cash position increased $141m during the first half to $217m, after $108m was paid in shareholder returns.
The board declared an interim dividend of $100m declared, up 43% year-on-year, with the minimum full-year dividend for 2022 increased 33% to $200m.
Its share buyback programme continued in the period, with $38m of shares repurchased, including $7m in the second quarter.
First half shareholder returns represented $197 per ounce produced, 10% of revenue, 25% of operating cash flow, 56% of adjusted net earnings, or an implied annualised yield of 4.9%.
Cumulative shareholder returns since early 2021 now stood at $476m, including the interim dividend.
Operationally, Endeavour said the expansion of Sabodala-Massawa was on track with 37% of capital committed, and a definitive feasibility study underway for the Lafigué greenfield project.
It also described a "strong" first half exploration effort with $44m spent, including $26m in the second quarter, and resource updates expected later in the year.
"We are very pleased with our solid operating and financial performance over the first six months of the year, which has resulted in robust operating cash flow generation of more than $550m," said president and chief executive officer Sebastien de Montessus.
"We are very proud to be on track to achieving both production and AISC guidance for the tenth consecutive year, despite the macro environment, which is a reflection of the resilience of our business and the strong dedication of our team.
"This strong performance allowed us to continue to execute our capital allocation strategy, which is focused on strengthening our balance sheet, maximising shareholder returns and investing in our growth."
De Montessus said that as such, during the period, the company continued to strengthen its balance sheet, increasing its net cash position by $141m to reach $217m, while also returning $108m in the form of dividend and buybacks, to shareholders.
"In line with our strong shareholder returns commitment, we are pleased to declare a first half dividend of $100m, which represents a 43% increase over last year's dividend and is reflective of our improved financial position and confidence in our business outlook.
"Moreover, we are now targeting a minimum dividend of $200m for the year, which is $50 million more than the initial minimum commitment.
"We are also continuing to supplement our shareholder returns with share buybacks, having completed $38m over the last six months and $176m since launching the programme in April 2021."
Endeavour's capital returns programme had returned an "impressive" $476m to shareholders since early 2021, Sebastien de Montessus noted, including the interim dividend, representing about 10% of the company's current market capitalisation.
"Looking ahead, we are excited with our growth prospects, with the priority being the Sabodala-Massawa plant expansion which is progressing on-schedule and on budget, with already over a third of the total capital committed.
"We have also continued to refine the definitive feasibility study for our Lafigué project, which is expected to be published late in the third quarter.
"On the exploration front, we have continued to aggressively drill, which has resulted in a number of new discoveries, for which we expect to publish resource updates later in the year.
"Given our strong performance across the business, we have significant momentum going into the second half of the year and are well positioned to continue to generate value for our stakeholders over the long term."
At 1045 BST, shares in Endeavour Mining were up 0.56% in London, at 1,628p.
Reporting by Josh White at Sharecast.com.