Endeavour calls on Centamin to extend offer deadline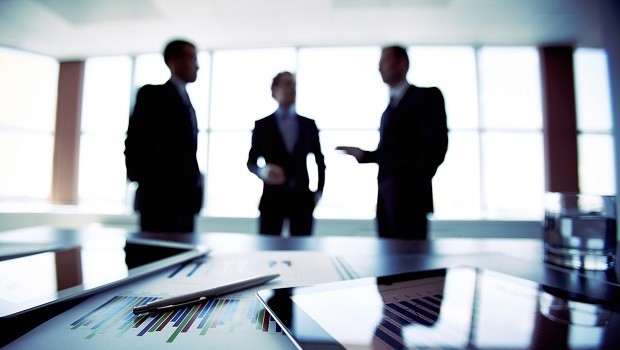 Canadian miner Endeavour Mining Corporation has called on London-listed gold miner Centamin to seek an extension to its offer deadline.
Earlier this month, Centamin rejected a £1.5bn takeover bid from Endeavour, saying it was skewered in favour of Endeavour shareholders. However, the two companies later agreed to explore a potential merger and under City takeover rules, Endeavour had until 1700 GMT on 31 December to either announce a firm intention to make an offer or walk away.
But Endeavour argued on Thursday that it had not had time to do the necessary due diligence ahead of the 'put up or shut up' deadline due to a "lack of meaningful engagement" by Centamin.
Endeavour said that since its initial private offer to Centamin in November, it has sought "constructive engagement" with Centamin's board but that this was not forthcoming. Since it took the offer to shareholders, "the nature of the interaction from Centamin continues to suggest that it is unwilling to explore meaningfully the potential benefits of a merger", it said.
Endeavour said it will only proceed if it can complete a "proper and comprehensive" due diligence exercise, including technical analysis and site visits.
"Endeavour continues to believe in the strategic merits of the combination for both sets of shareholders, and therefore urges Centamin to request that the Takeover Panel consents to an extension of the current PUSU period to January 31, 2020, to enable completion of the necessary reciprocal due diligence exercise, which cannot realistically be completed in 7 working days."
RBC Capital Markets analyst James Bell said: "We continue to think the best outcome for all shareholders would be a sharing of the data in the near term followed by an extension. However, given the situation and tone of the recent releases, we think it is becoming more likely that December 31st passes without further progress.
"Given we and most of the shareholders we have spoken to in recent days are of the view that there is a solid rationale, this would be disappointing but potentially understandable given the circumstances. If this PUSU deadline passes without a firm offer then it is our understanding that EDV would not be able to make a hostile offer for CEY for six months."
At 0850 GMT, Centamin shares were down 0.4% at 117.95p.